Architecture

Your home should tell the story of who you are. Our team has years of experience in architecture design, bringing aesthetic and functional living spaces to life.
Featured Residential Projects
Whether it's a sleek two-bedroom apartment on the Palm, a minimalist-designed Villa in Dubai Hills or a luxury residential tower in Accra, our team at DZ Design brings years of experience in turning houses into homes that radiate comfort, warmth, beauty and elegance. Our design style adapts to your needs and project requirements, not the other way around. Explore DZ Design Architecture Services Portfolio below.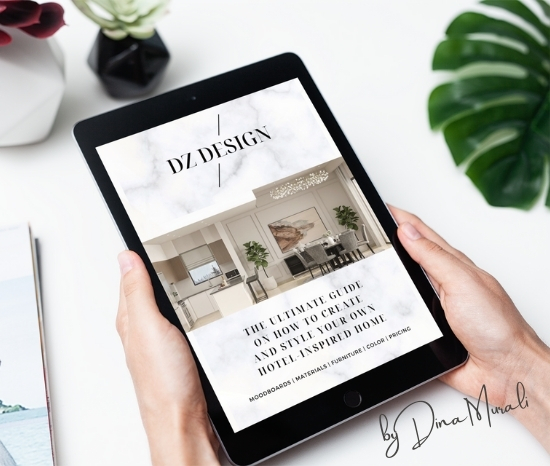 HOW TO CREATE AND STYLE YOUR OWN HOTEL-INSPIRED HOME?
Choosing the right textures, materials, colors, and furniture for your dream home can be a tricky process, especially when you don't know where to begin.
Within this guide, our design director Dina Murali, breaks down the many aspects you need to consider as you embark on the first steps of creating the perfect hotel-inspired home.
This in-depth guide includes:
✓ Moodboards
✓ Materials Finishes
✓ Choosing the right furniture
✓ Colors
✓ Pricing guide
And so much more!
Ready to be inspired?