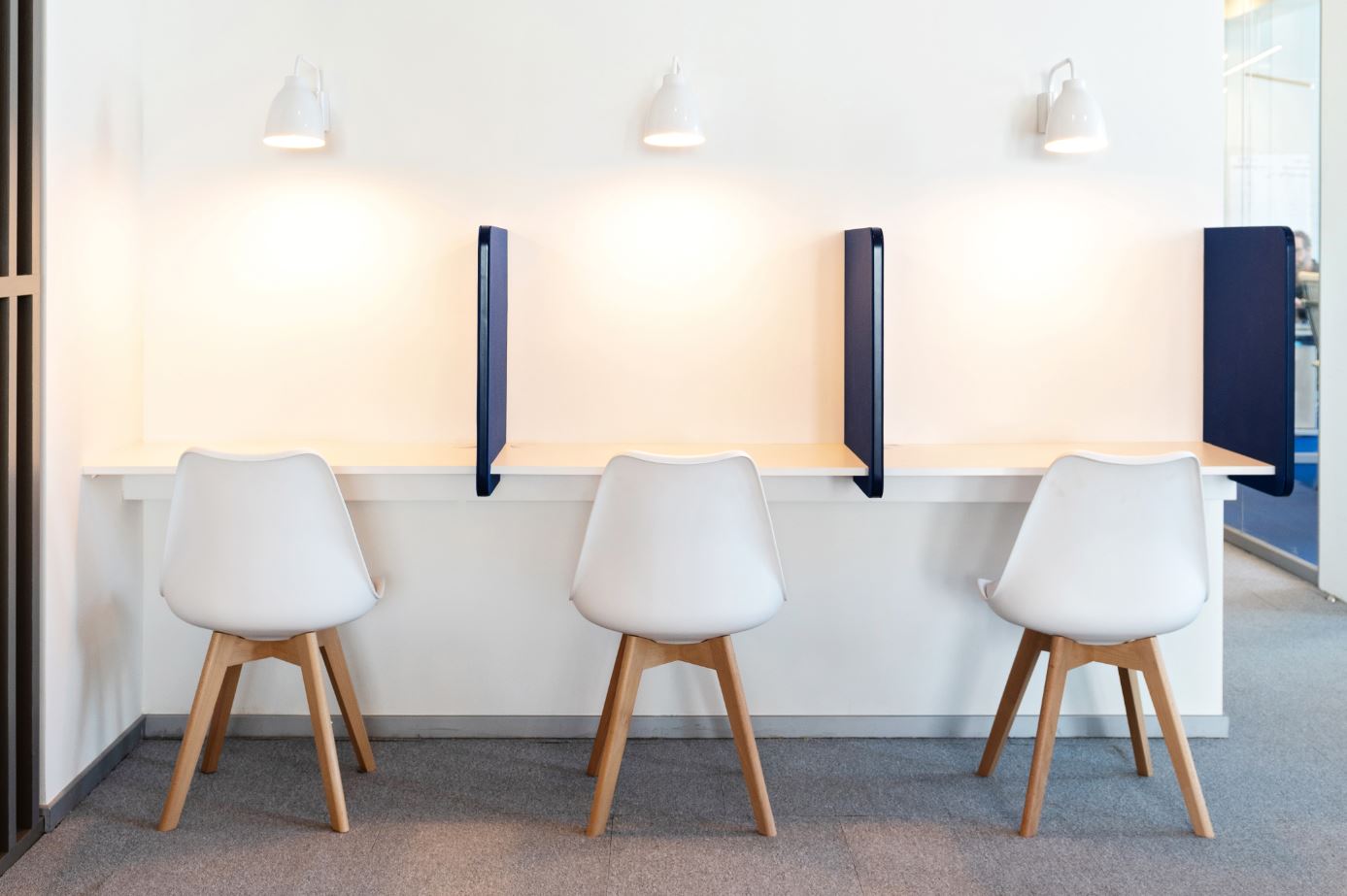 Office interior design in Dubai: workspaces in the post-Covid world
DZ Design's director Dina Murali is looking to a new COVID-19 working lifestyle, with post-pandemic practices fundamental to the concept of the office. As people travel less, and work in smaller groups and in a more flexible manner, Dina looks involving such systems as staggered hours, with more staff working from home.
These norms will run alongside greater awareness of the needs of work colleagues.  Office interior design will allow the free organic flow of people through naturally lit and cooled interiors, to offices that allow for maximum individual space.
Virtual offices in physical spaces
Greater space is likely to be given over to virtual meeting rooms with larger screens being incorporated in physical meeting rooms to facilitate the increasing number of Zoom conferences.
Meanwhile in the physical working space, over recent decades office desks have shrunk in size. They went from 1.8 metre to 1.6 metre and now with an average of 1.4 metre. But as people observe the two-metre social distancing convention this is likely to change.
So, new purpose-built, post-pandemic, offices can incorporate such simple issues as how to keep desks clean. As well as obvious additions such as hand sanitisers, employees can use a paper placemat for their desk, provided as they enter the office. At the end of the day, the paper is thrown away, in order to help mitigate any virus spreading on surfaces.
To facilitate safe movement, wider corridors and doorways with staircases a major part of the building in order to avoid close contact in lifts can be part of the overall interior.
Signages as an integral part of office design
Increased signage, now the norm in stores, malls and on public transport, is at the heart of the post-COVID office concept. As the form of road-style markings, this signage can be modified for the workplace to suit the brand.
From lines and lanes in lobbies and corridors, clearly labelled destinations, to standing spots in lifts, signs all make life easier and safer for users.
From circles around individual desks to designated entry and exit points, people are instructed to walk clockwise, creating a one-way flow to minimise any virus transmission.
The latest in innovation is also a major aspect of any new project, such as contactless technologies, to reduce disease transmission, with users rarely needing to touch the building with their hands. Office doors can open automatically using motion sensors and facial recognition, while lifts – and even coffee – can be ordered from a smartphone.
Technology can also be used to remind employees of social distancing by tracking individuals' movements via their mobile phones, potentially sending alerts when two-metre rules are breached.
At DZ Design, based in an increasingly smart and interconnected office interior design in Dubai, the team feels that such pandemic-influenced interior design is the way towards a safe workplace.