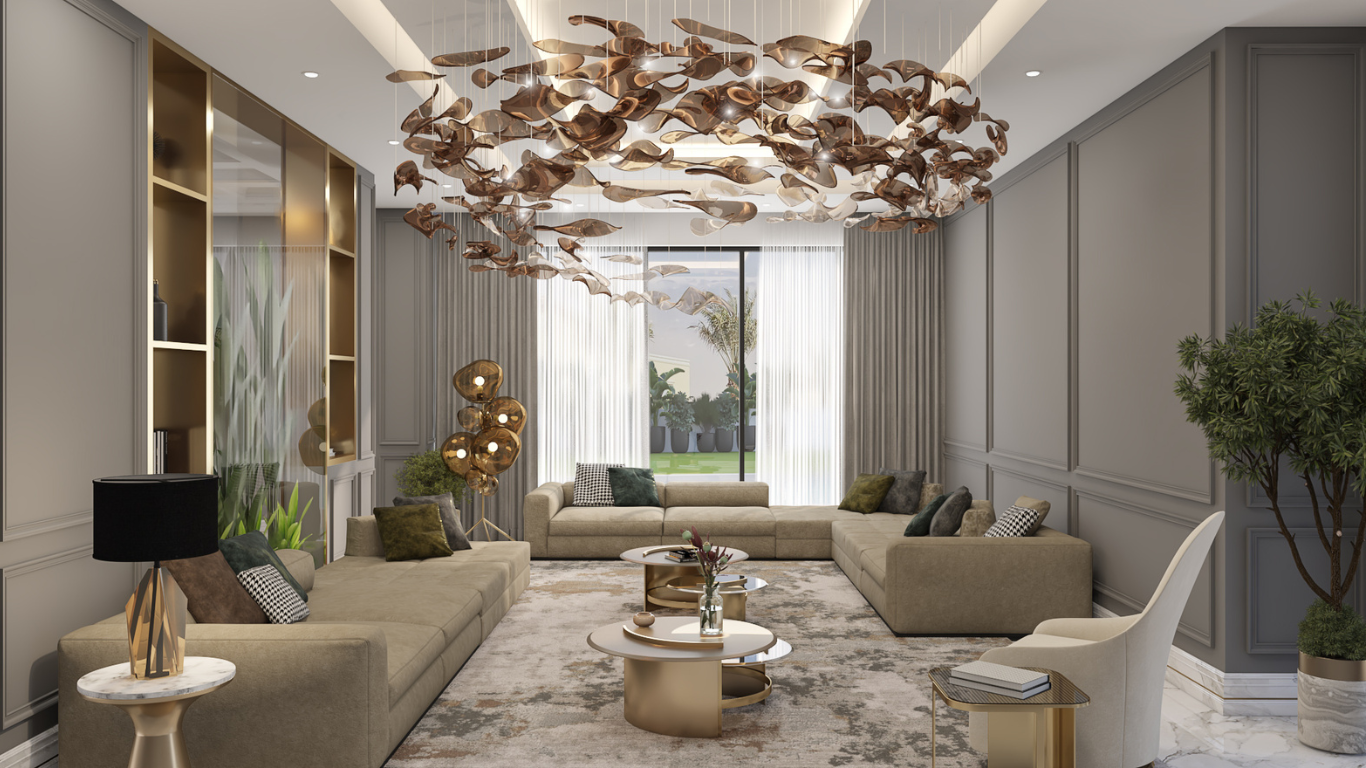 Blending Marble and Gold: Classic and Contemporary Residential Interior Design
Blending Marble and Gold: Classic and Contemporary Residential Interior Design
In the world of residential interior design, certain combinations stand the test of time, effortlessly merging classic and contemporary aesthetics. Among these, the mix of marble and gold has long been known for its ability to create spaces that exude timeless elegance and luxury. In this blog post, we'll take a closer look at the Sudan Residence, a case study that showcases the allure of marble and gold in home design.

A Neoclassical Masterpiece: Sudan Residence
The Sudan Residence is a true masterpiece of neoclassical design, offering a perfect canvas for the marriage of classic and contemporary elements. Its most striking feature is the mirrored ceilings adorned with migratory birds, an artistic touch that sets the tone for the entire residence. To complement this exquisite feature, our interior designers chose Boca do Lobo furniture, known for its fusion of classic and contemporary design elements.

Elegant Room Division with Fluted Glass Partitions
The fluted glass partitions offer both functionality and adaptability, allowing spaces to be separated or seamlessly integrated as needed. This design choice exemplifies how classic and contemporary elements can coexist harmoniously within a home.
Timeless Elegance: Marble and Gold Harmony
The heart of the Sudan Residence lies in its masterful use of marble and gold. The combination of veined marble and shimmering gold accents adds depth, character, and a natural touch to the interiors. Veined marble, with its patterns and organic appeal, beautifully contrasts with the warmth and luxury of gold. This classic-contemporary blend is suitable for a range of settings, from traditional to modern, ensuring the enduring appeal of the design.
Bringing classic and contemporary interior design together
Sudan Residence demonstrates how marble and gold remain timeless design elements in residences. By seamlessly blending classic and contemporary elements, this home exudes timeless elegance and luxury. The veined marble and shimmering gold accents create a harmonious atmosphere that transcends design trends, making it a perfect choice for those seeking a lasting legacy of sophistication in their living spaces.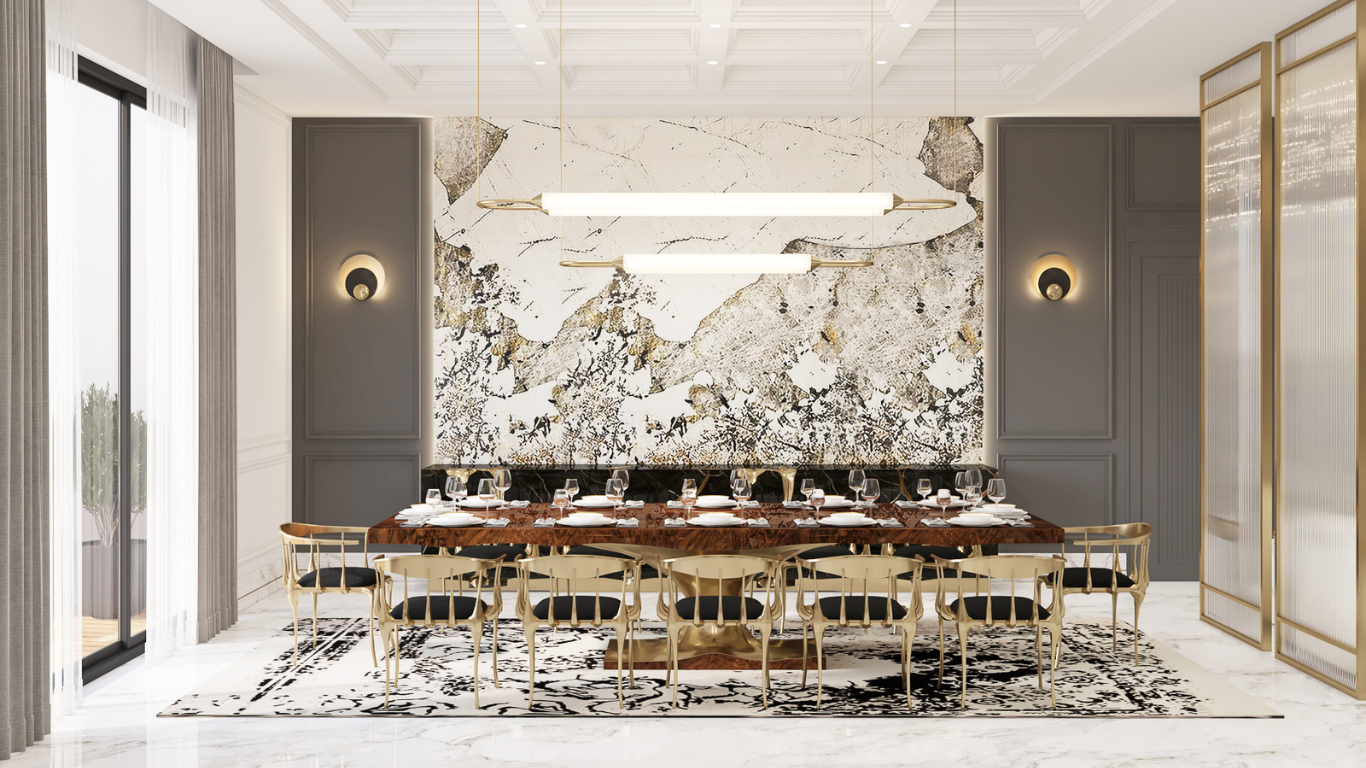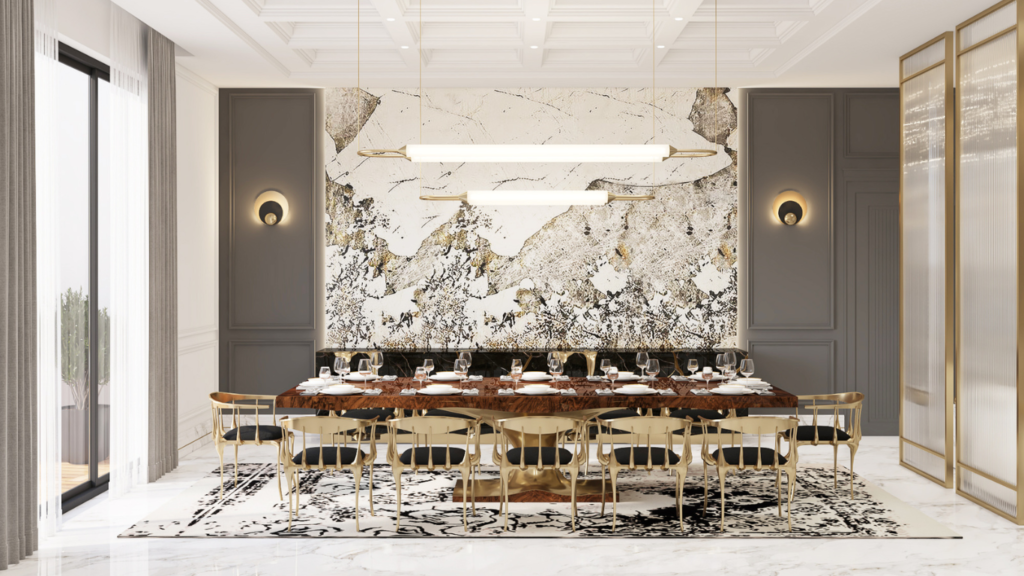 In conclusion, the Sudan Residence is a remarkable example of how the classic contemporary residential interior design fusion of marble and gold can elevate home design to a level of elegance and luxury. As interior design trends continue to evolve, the combination of these two timeless elements will remain a steadfast choice for those looking to create homes that are both classic and contemporary, transcending the boundaries of time and style.