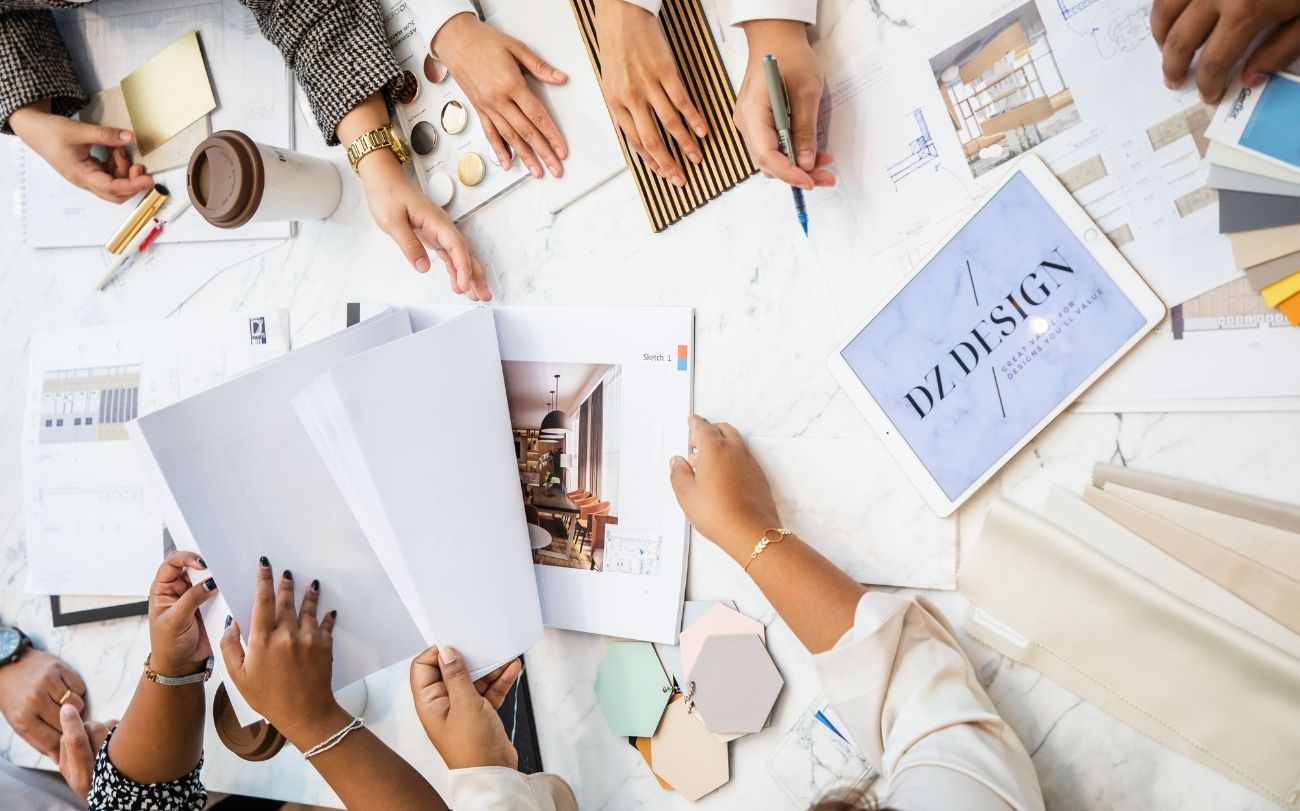 First look: DZ Design has adopted a whole new visual identity
With the slogan "Great value for designs you'll value" spearheading our rebrand launch campaign, we asked DZ Design's founders, Dina Murali and Zain Belgami, a few questions to get first-hand insights and main reasons behind the new visual identity, the studio's key values, and what experience and services clients can expect when working with DZ Design.
Why did you decide that now was the right time to rebrand?
Zain: Back in 2014, as a startup, we did everything that was coming our way but over a period of time, we created a strong direction for our firm, great portfolio and we wanted our brand to reflect that.
Dina: No one teaches you in school how to run or market your design or architecture business. And as with many studios, we were too busy with our projects and didn't give enough attention or time to our personal branding. And although we're known in the market for our completed projects, our design studio was somehow faceless.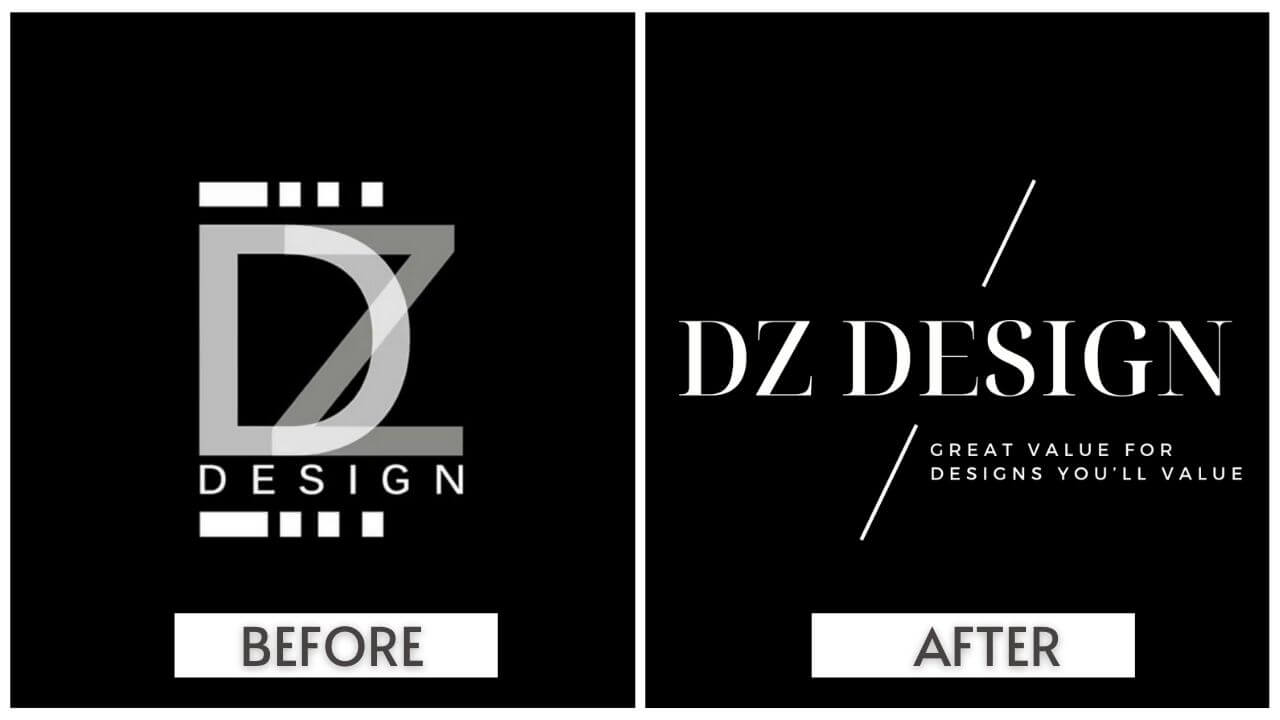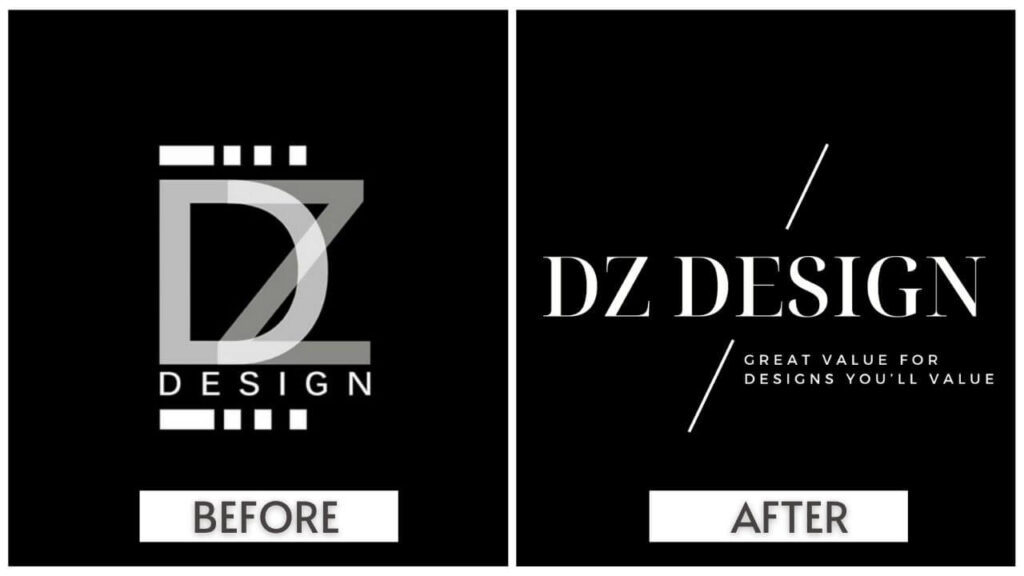 Tell us about the new logo, how does it represent DZ Design?
Zain: The new logo reflects the stylish maturity of our studio. The new brand aligns with the core values of our studio, both collectively and individually. It also allows us to apply it as a new sign of quality, and a sign of DZ Design services and design work that our team and our clients can be proud of.
We were looking at some more modern and quirkier options, but we chose a font that nods to traditional and timeless design, rather than being too trendy or quirky.
Dina: Compared to our old logo that was too bulky and letters "D" and "Z" were merged together, we needed to spotlight the achievements of Zain and myself as the studio's founders and our design team. A thin diagonal line that cuts through the logo symbolizes the diversity of our projects, making our new tagline "Great value for designs you'll value" an integral part of the branding.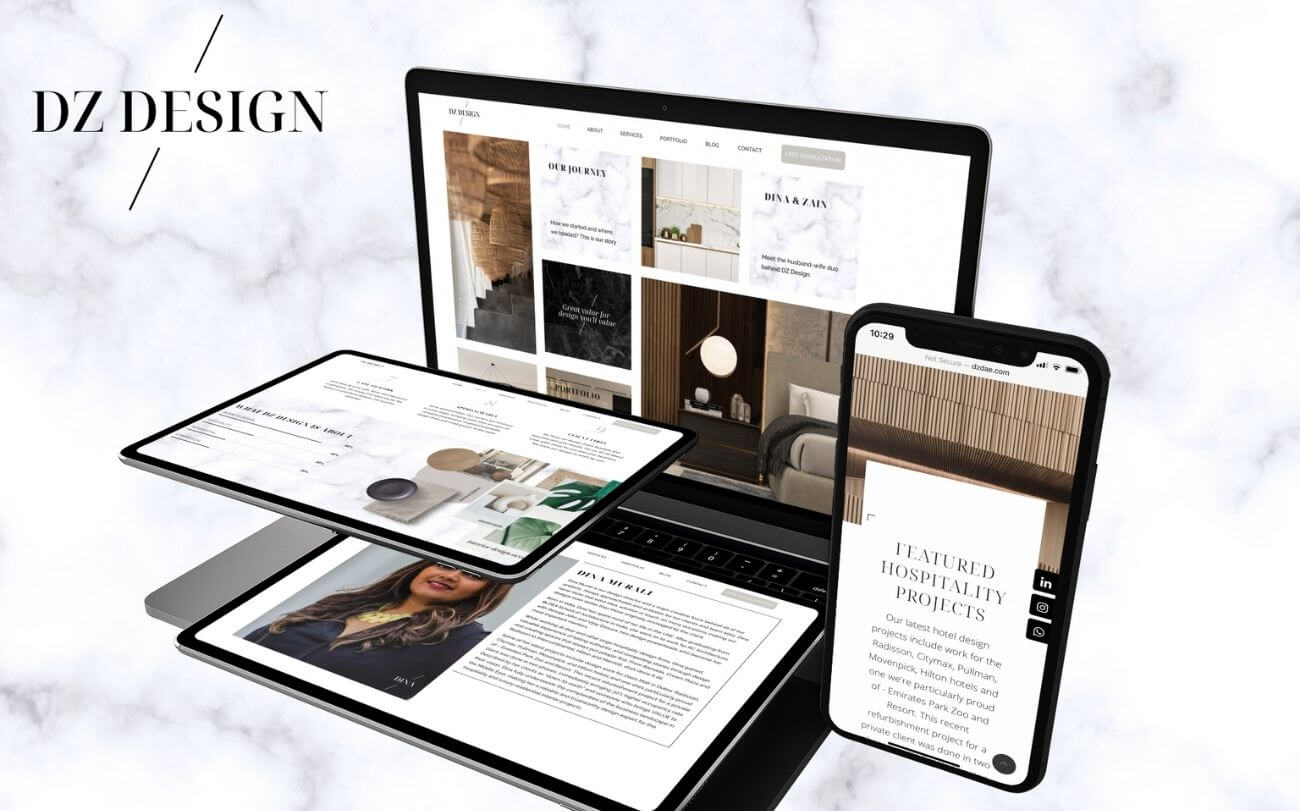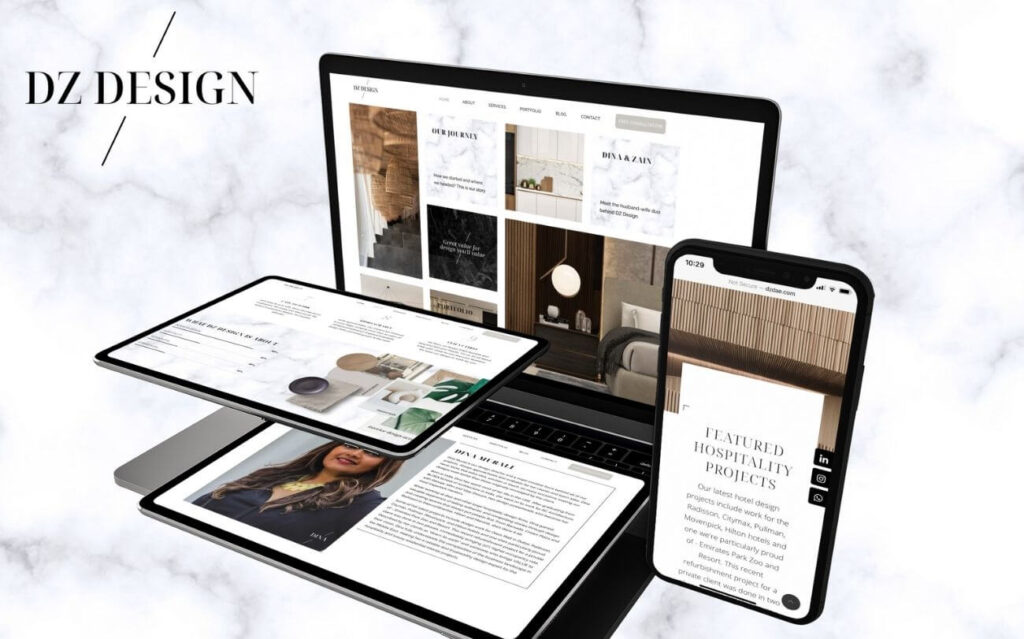 How does the new brand reflect DZ Design's key values?
Dina: During our conversations, the word value kept on coming back at us from our repeat clients who truly appreciate our work and believe in our design capabilities, to our greater understanding of the market needs and the importance of offering affordable design services while valuing our work and our clients' time and budgets. Being experts in material knowledge and value engineering, we place great value in delivering efficiency and clarity at every stage of a project, from the initial brief stage to super-fast onboarding process and decision making to completion and review.
Zain: We are extremely grateful to all our team members and our clients who have helped us grow the studio over the past seven years and we look forward to welcoming new clients to our design studio.
Dina: We also knew that we needed to hire someone externally who would see us, and our studio, more objectively than ourselves.That's why we approached Marina Mrdjen and her marketing agency Intelier. We needed a fresh outlook on ourselves and needed support for the next step in the growth of our business. The result was a wonderful journey of discovering our strengths and weaknesses.