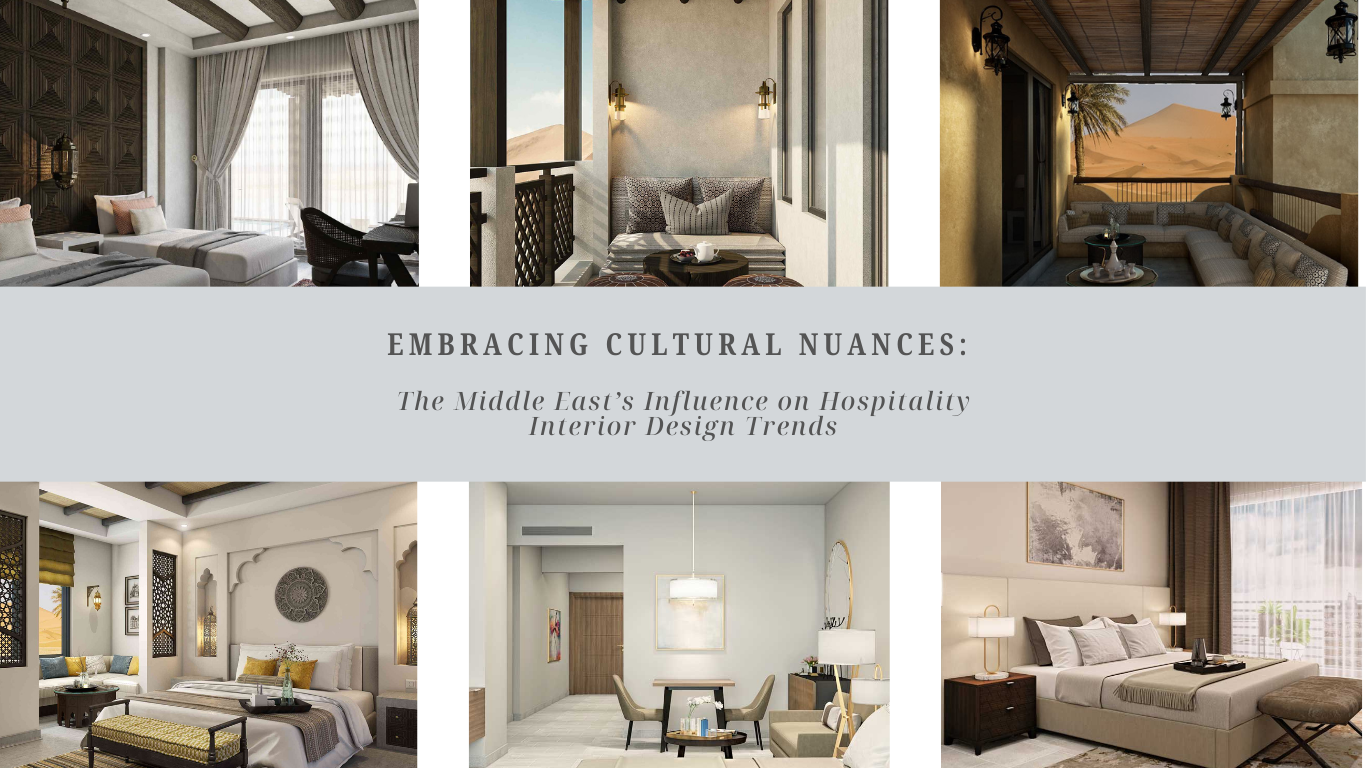 EMBRACING CULTURAL NUANCES: THE MIDDLE EAST'S INFLUENCE ON HOSPITALITY INTERIOR DESIGN TRENDS
In the dynamic world of hospitality, interior design plays a critical role in offering guests an immersive experience. As travel has become increasingly accessible, tourists are seeking destinations that offer both luxury and cultural immersion. In this regard, the Middle East stands as a treasure trove of historical richness and diversity. Integrating these cultural nuances into modern hospitality design is essential for creating spaces that resonate with international travellers. 
Crafting Stories Through Design:
Dina Murali of DZ Design puts it aptly, "Our design philosophy revolves around storytelling. Each project should tell a story, reflective of the cultural tapestry and historical lineage of its location."
The Middle Eastern Aesthetic:
The Middle East's architectural and interior design history is deeply rooted in tradition. From the intricately designed Arabic lanterns to the complex geometric patterns, these design elements are synonymous with Middle Eastern culture. When integrated thoughtfully, they can transform a space into a portal to this rich cultural tapestry.

For instance, DZ Design's 5-Star Heritage Resort project is a prime example of incorporating traditional Middle Eastern elements into a luxurious space. This resort embraces local architecture and design, infusing the interiors with traditional motifs and materials.

Tailoring to Context:
A significant aspect of hospitality interior design is tailoring the aesthetics and functionality according to the context of the location. Dina Murali emphasizes the importance of understanding and respecting the cultural heritage of the region.

This approach is evident in the Boutique Hotel in Al Ain by DZ Design. The hotel reflects the rich history of Al Ain while offering guests the amenities of a modern luxury hotel. The interiors showcase a harmonious blend of modern design with traditional Arabic elements.

Meeting International Standards:
While it is vital to incorporate traditional elements, it is equally important to ensure that the spaces meet international standards of luxury and comfort. In another project, the 4-Star Business Hotel in Qatar, DZ Design successfully combines sleek modernity with a nod to Qatari culture. This project illustrates the global appeal and adaptability of Middle Eastern design elements.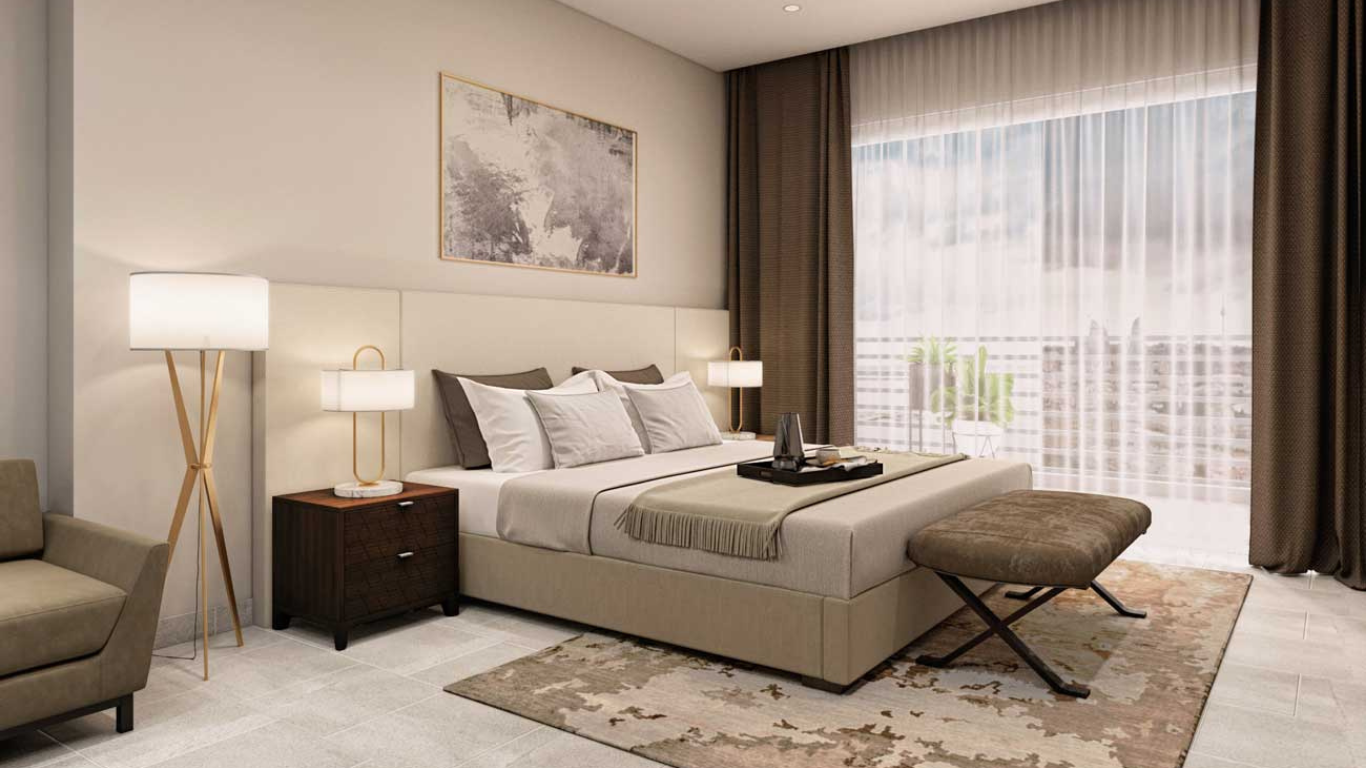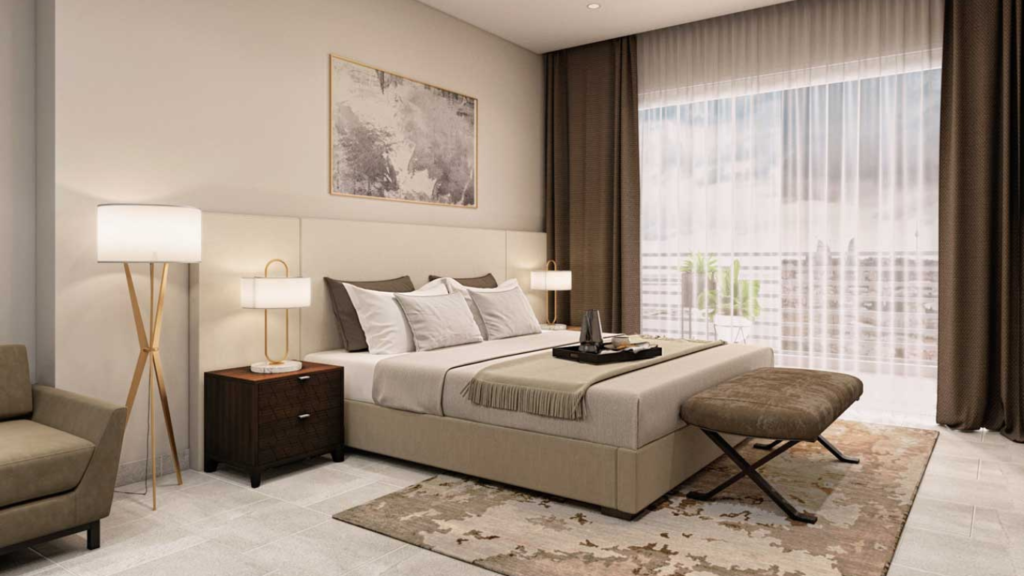 Embracing the cultural complexity of the Middle East in hospitality interior design creates enriching experiences for travellers. As seen through the work of experts like Dina Murali and DZ Design, the integration of tradition with modern luxury is paving the way for the next wave of hospitality design trends. Through contextual awareness and innovative design, the hospitality industry can thrive by offering guests an authentic connection to the rich tapestry that is in the Middle East.