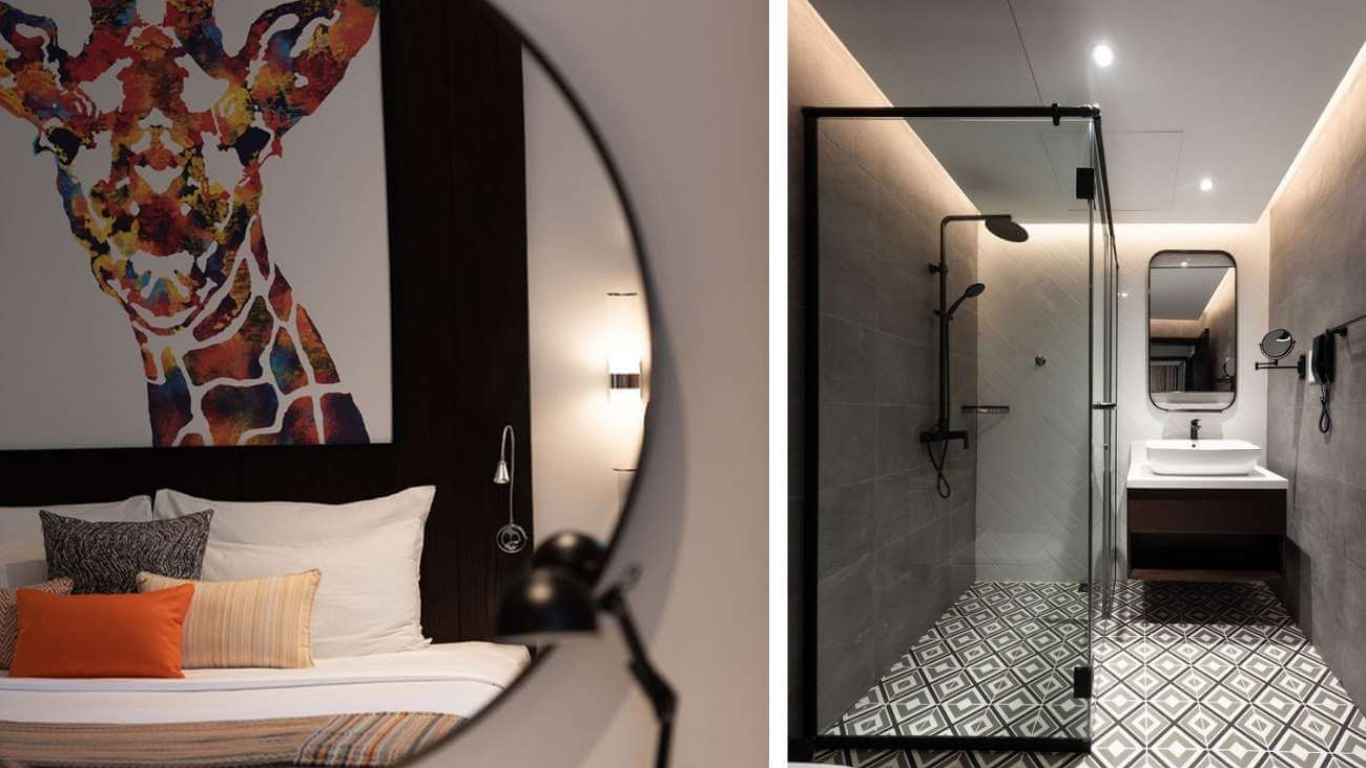 REVITALISING OLD: CHALLENGES & OPPORTUNITIES IN MIDDLE EAST HOSPITALITY REFURBISHMENT
Unlocking new potentials in hospitality refurbishment spaces! Our recent blog discusses how smart refurbishment strategies can revitalise hospitality interiors, enhance guest experiences, & maximise ROI in Middle East.
Why Refurbishment Matters
Refurbishment is essential for hotels to stay competitive, revitalise spaces, and enhance guest experiences. It is especially significant in regions like the Middle East, which is known for its dynamic hospitality sector.
Maximising Return on Investment
Smart refurbishments can significantly increase a hotel's market value and revenue. According to a study by the Cornell University School of Hotel Administration, well-executed renovations can lead to a 20% increase in ROI and a 25% increase in property value.

Merging Innovation with Heritage
In the Middle East, striking a balance between modernity and tradition is crucial. Refurbishments need to innovate while respecting cultural heritage through design elements, materials, and spatial planning.
Sustainability and Refurbishments
Incorporating sustainable practices in refurbishments is vital. The U.S. Environmental Protection Agency (EPA) states that hotels can save about 6% to 8% on energy costs by implementing energy-efficient practices. Moreover, the American Hotel & Lodging Association (AHLA) notes that installing water-efficient fixtures can result in an approximately 30% reduction in water usage.

Tailoring Spaces for Target Demographics
Understanding the target market is key. Whether catering to business travellers, families, or solo adventurers, refurbishments should tailor spaces to the needs and preferences of the intended demographic.
The Allure of Theming
Theming is an exciting aspect of refurbishment. Creating an environment around a particular theme can captivate guests and offer them an immersive experience.
Boosting Occupancy Rates
Hotel Management Network reports that hotels undergoing refurbishments see an average increase in occupancy rates of 7.5% within two years of completing the renovations. This highlights the significance of refurbishments in attracting more guests.

Emirates Park Zoo & Resort in Al Rahba, Abu Dhabi, underwent a groundbreaking refurbishment by DZ Design. The refurbishments included guestrooms, chalets, reception areas, executive lounges, and dining facilities. Inspired by nature, the colour palette was derived from trees, plants, and flowers. This nature-centred approach not only provided visual appeal but also earned the resort accolades for sustainable practices in hotel management and services.
Wrapping Up
Refurbishing Hospitality Interiors are multifaceted, encompassing aesthetic, functional, and sustainability considerations. In the Middle East, where hospitality is ever-evolving, refurbishments that innovate while respecting cultural heritage, focusing on sustainability, and tailoring experiences to target demographics can elevate guest experiences and result in significant economic benefits.