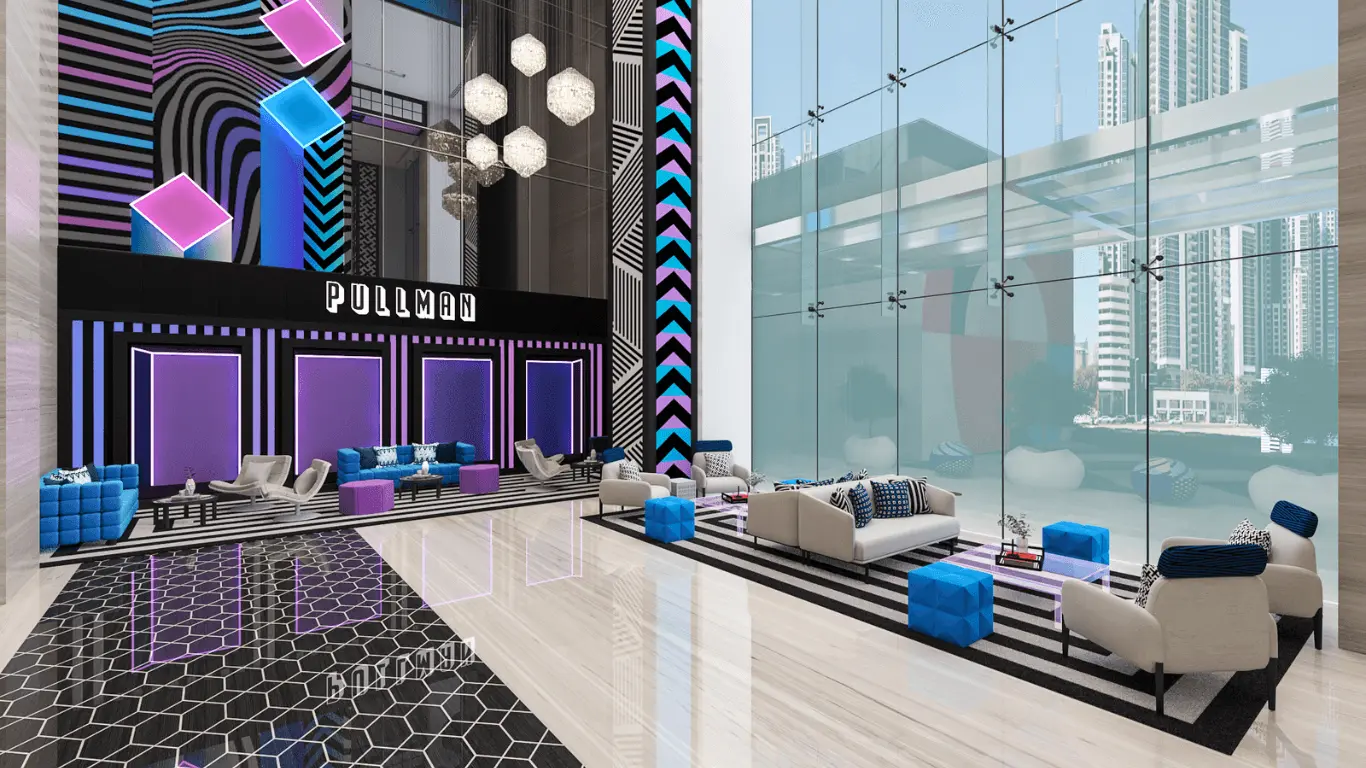 How Millennials and Gen Z Preferences are Shaping Hospitality Interior Design in the Middle East
Millennials and Gen Z travellers are reshaping the hospitality industry. Our new blog explores how interior design and experiential elements can make hotels the go-to choice for the younger generation.

The Rise of the Experience Economy
With 72% of Millennials choosing to spend money on experiences rather than material possessions (Harris Group), there's a clear rise in the experience economy. Hotels need to reimagine spaces as destinations offering memorable experiences.
Seeking Authenticity and Cultural Connections
A study by Skift suggests that over 50% of Millennials and Gen Z want authentic cultural experiences during travel. This has led to hospitality designs in the Middle East that integrate traditional elements, local materials, and crafts.

The Digital Native's Domain
Millennials and Gen Z, being digital natives, expect technology to be seamlessly integrated into their experiences. This means smart rooms, mobile check-ins, and tech-centric amenities are imperative for appealing to these travellers.
Sustainability as a Non-Negotiable
With 87% of Gen Z concerned about the environment (Cone Communications), sustainability is central. Hotels must integrate eco-friendly materials and certifications to attract this demographic.
Social Spaces and Community Building
Millennials and Gen Z value community and social connection. This translates to a need for co-working spaces, communal areas, and social zones in hotels that foster interaction and networking.

Instagrammability: The Visual Appeal
With 40% of Millennials considering the "Instagrammability" of a destination as essential (UK's Schofields), hotel interior designs must be photogenic, shareable, and unique.
Blending Wellness and Travel:
Wellness is becoming integral to travel experiences, with spaces for yoga, meditation, and fitness appealing to young travellers.
Case Study: Pullman Hotel Downtown Dubai – A Trendsetter for Millennial and Gen Z Travelers
Pullman Hotel Downtown Dubai's refurbishment, spearheaded by DZ Design, embodies innovation in hospitality design. Originally having an oriental theme, the hotel now showcases the Memphis style, characterised by geometric forms, Art Deco elements, and vibrant colour palettes. This avant-garde style sets the hotel apart as a unique destination. The refurbishment included the transformation of guest rooms, suites, public areas, and F&B venues. The Memphis style was chosen for its bold departure from the norm, reflecting the values of Millennials and Gen Z who seek the unconventional.

Final Thoughts
As Millennials and Gen Z continue to influence travel trends, hospitality interior design, especially in the Middle East, must evolve. Combining tradition with innovation, emphasizing sustainability, and creating experiential spaces will cater to the preferences of the new generation of travellers.