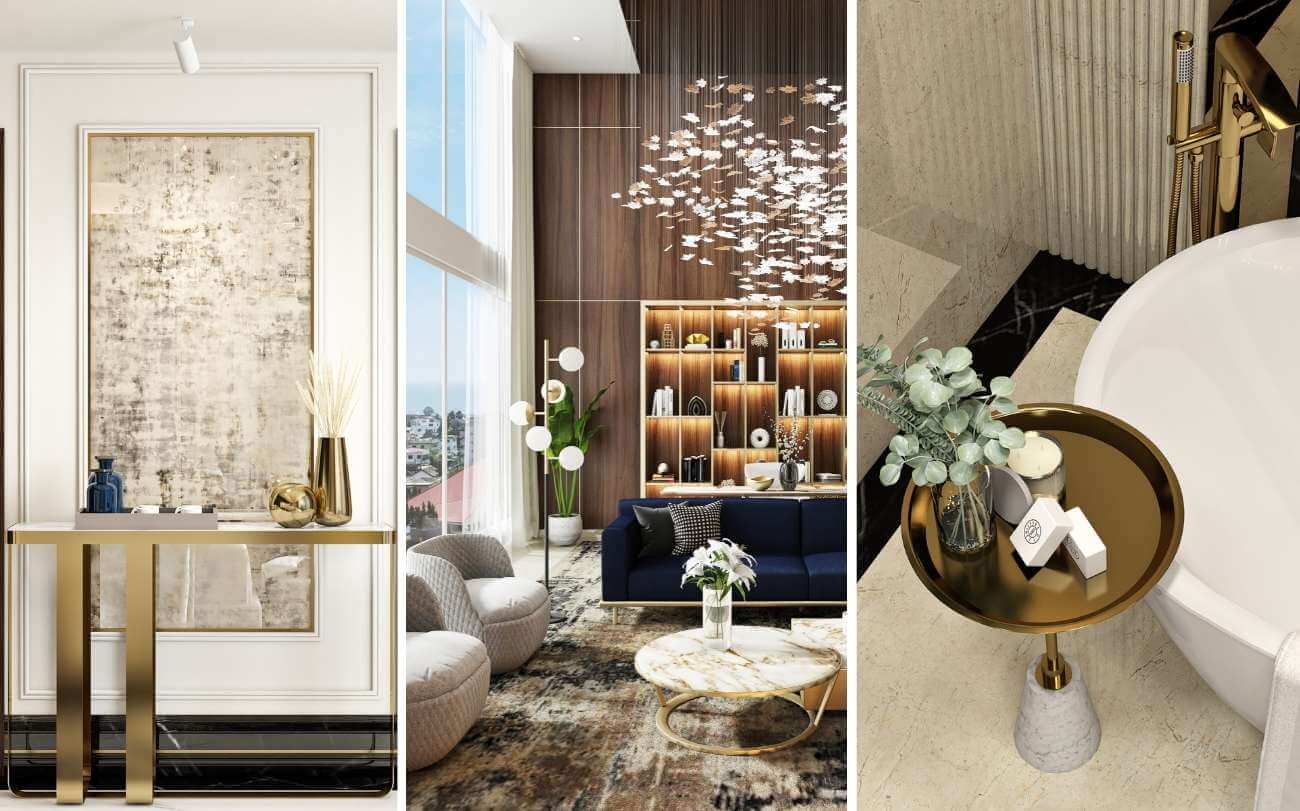 5 Ways to Add Gold to Your Luxury Contemporary Villa Interior Design
Gold details in interiors are on trend right now!  Look through any current decorating magazine and you'll see luxury contemporary villa interior design and elegant rooms that have hints of gold and glitz placed strategically throughout the room. How can you pull off this look without making your home look tacky?
If this seems to be too much gold for your taste, consider adding a few throw pillows that have specks of gold trim running throughout—- big or small your home deserves some glamour!
It can be challenging to add gold details to your home interior without going over the top tacky. Creating a fake luxury is every designer's nightmare. And, contrary to such beliefs, adding gold details and decor can make your interior look refined, even on a budget.
A few interesting finishing touches in gold finish can make enough of a difference to leave an impression. Gold details can also add life and character to your interiors whether it's a gold metal inlay in your joinery of parquet flooring to decorative bathroom tiles.
Here are our 5 ways to add gold to your interiors:
1. Mirrors, picture frames and wall décor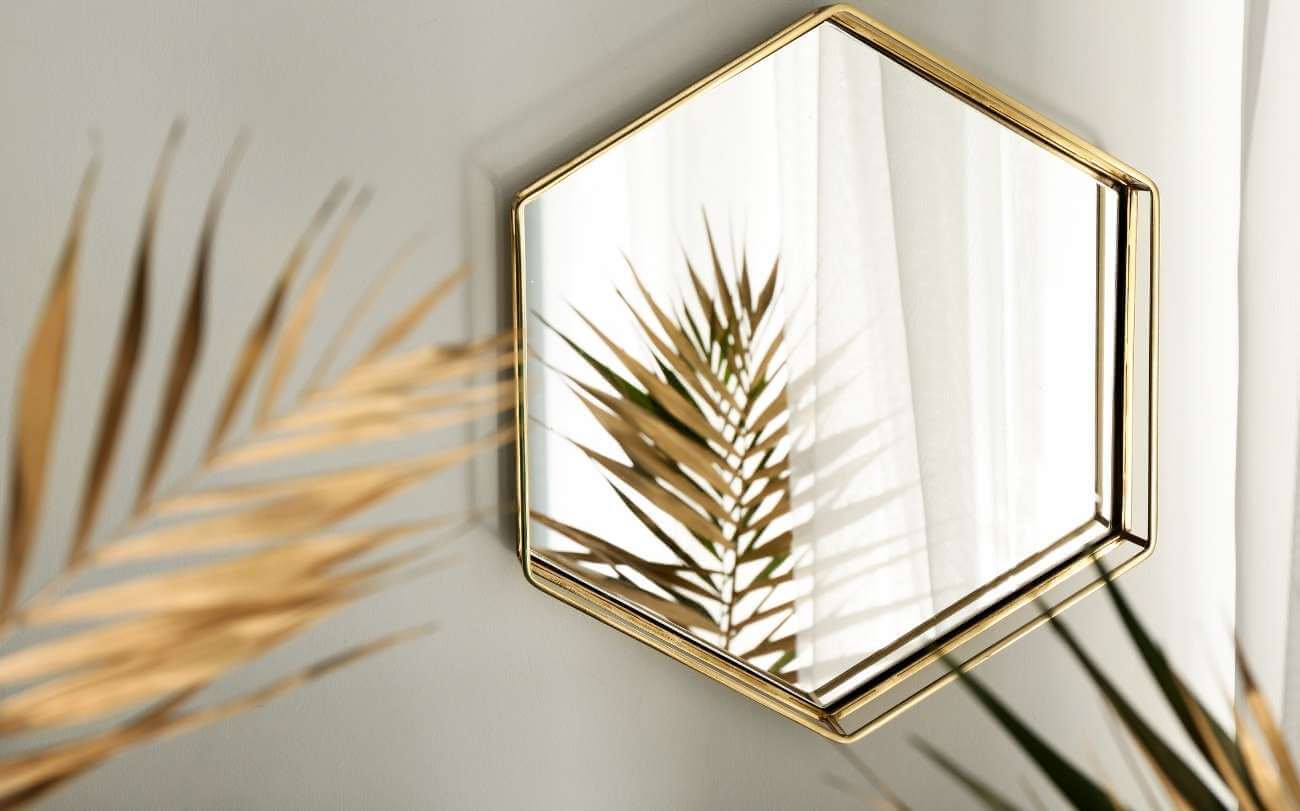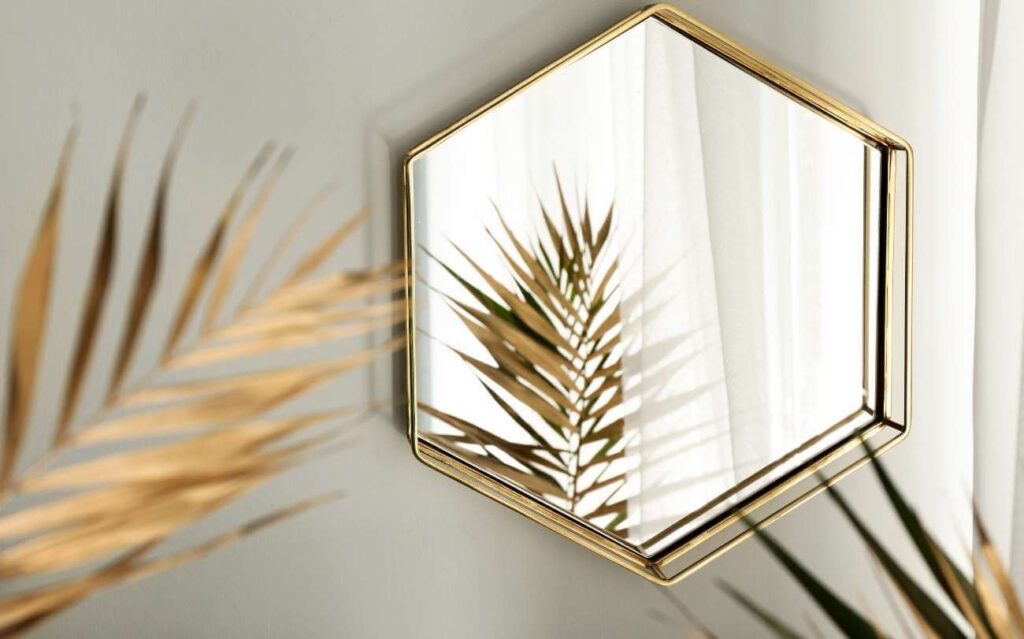 Gold-framed mirrors can be matched with reflective wallpaper or darker wall paint to add a little bit of drama to your entry hall.
2. Gold faucets in your bathroom or kitchen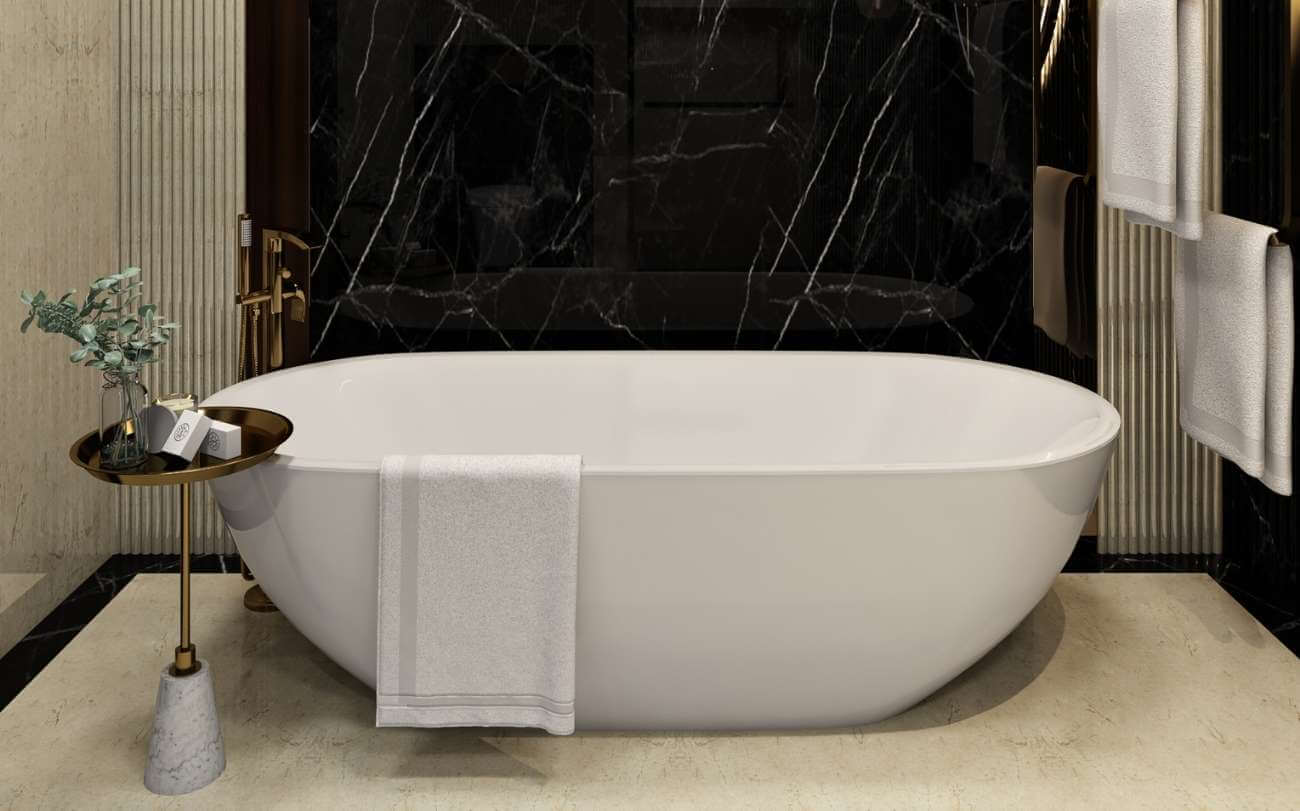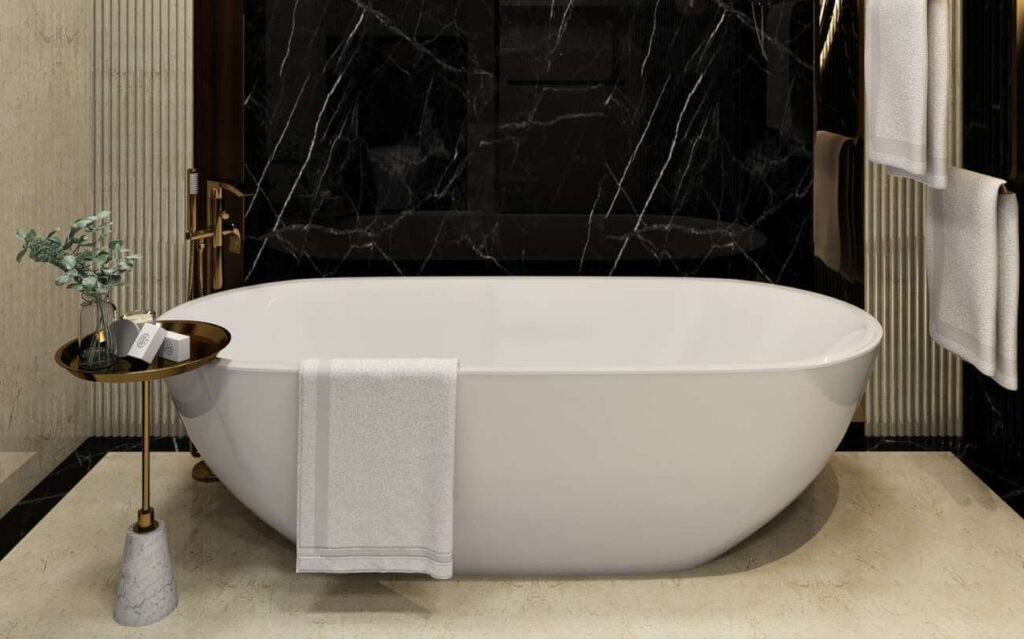 Not everyone's cup of tea but gold fixtures are the latest trends in luxury bathroom design, adding both luxury and modern warmth to a space and elevating the style of the bathroom. So, we say why not?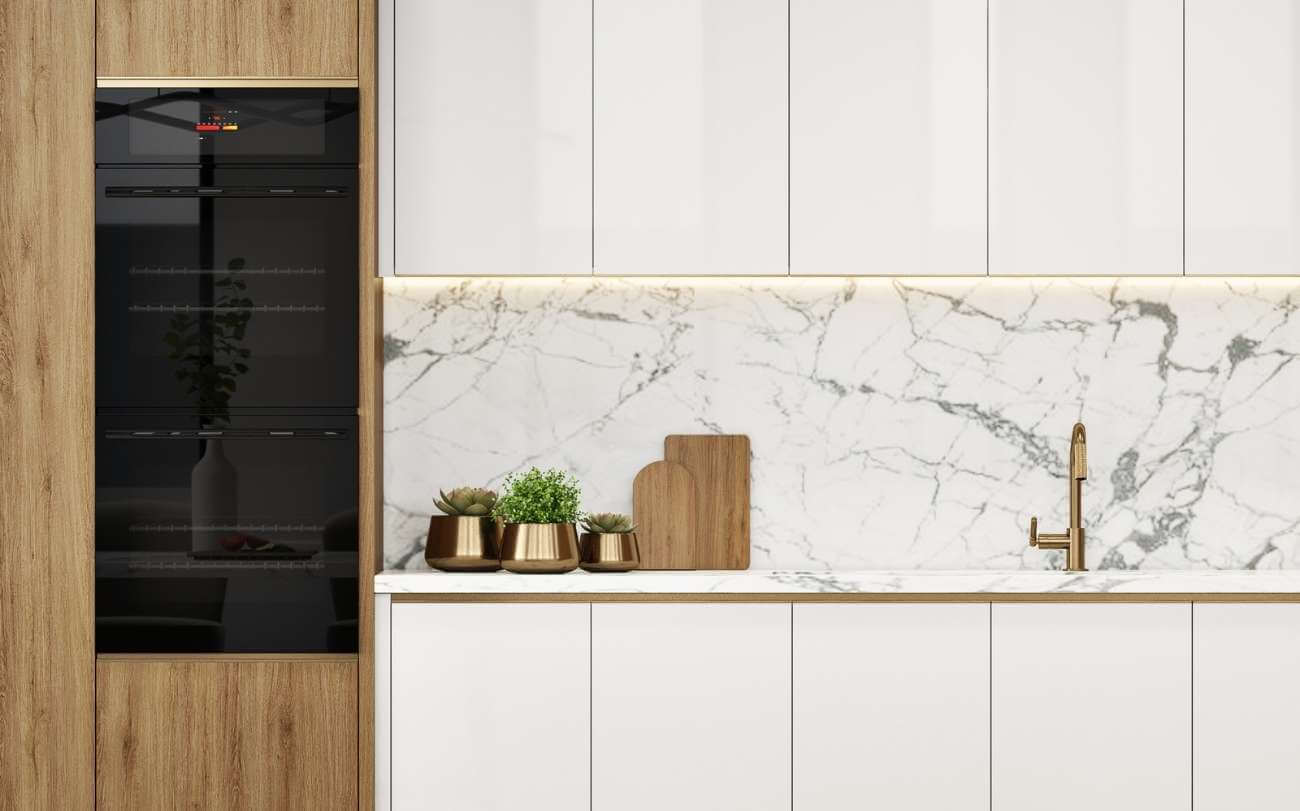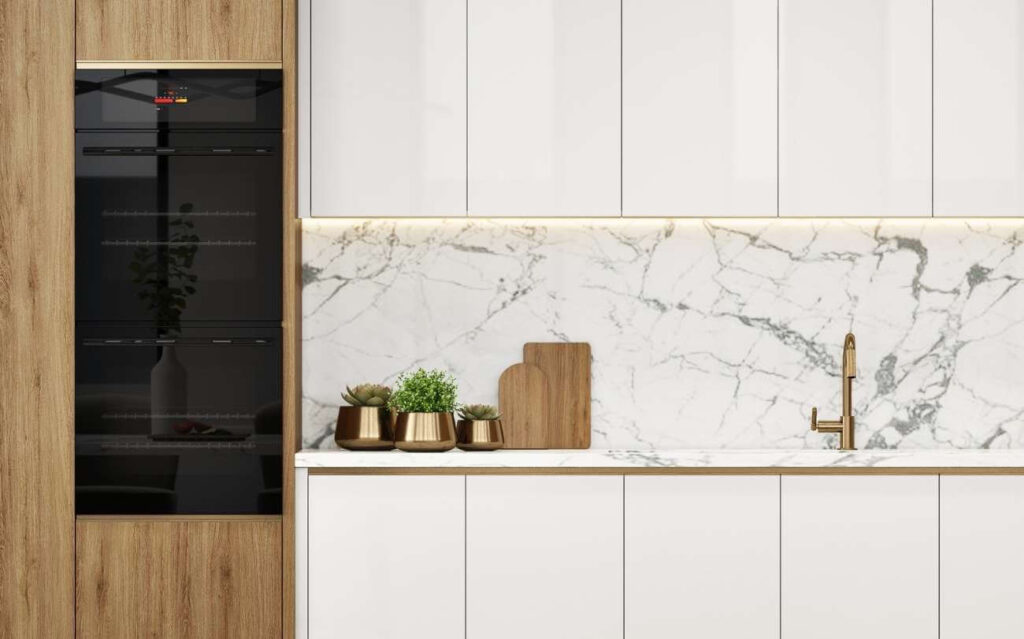 The same applies when using the gold faucet in your kitchen design. When combined with white Carrara marble tops and warm wooden cabinets, it can give your kitchen both an elegant and welcoming feel.
3. Coffee table with a touch of glitz
Your coffee table choice can make or break the look and feel of your living room and you can't go wrong with metallic accents. In one of our recent Luxury Contemporary Villa Interior Design projects, we added a living room coffee table with a Carrera marble finish top and metal frame in the brushed gold-tone finish. In this way, we've managed to add a touch of glam appeal while staying on the budget. Such a sleek and modern coffee table is sure to provide a great focal point to your living room.
4. Light fixture or a chandelier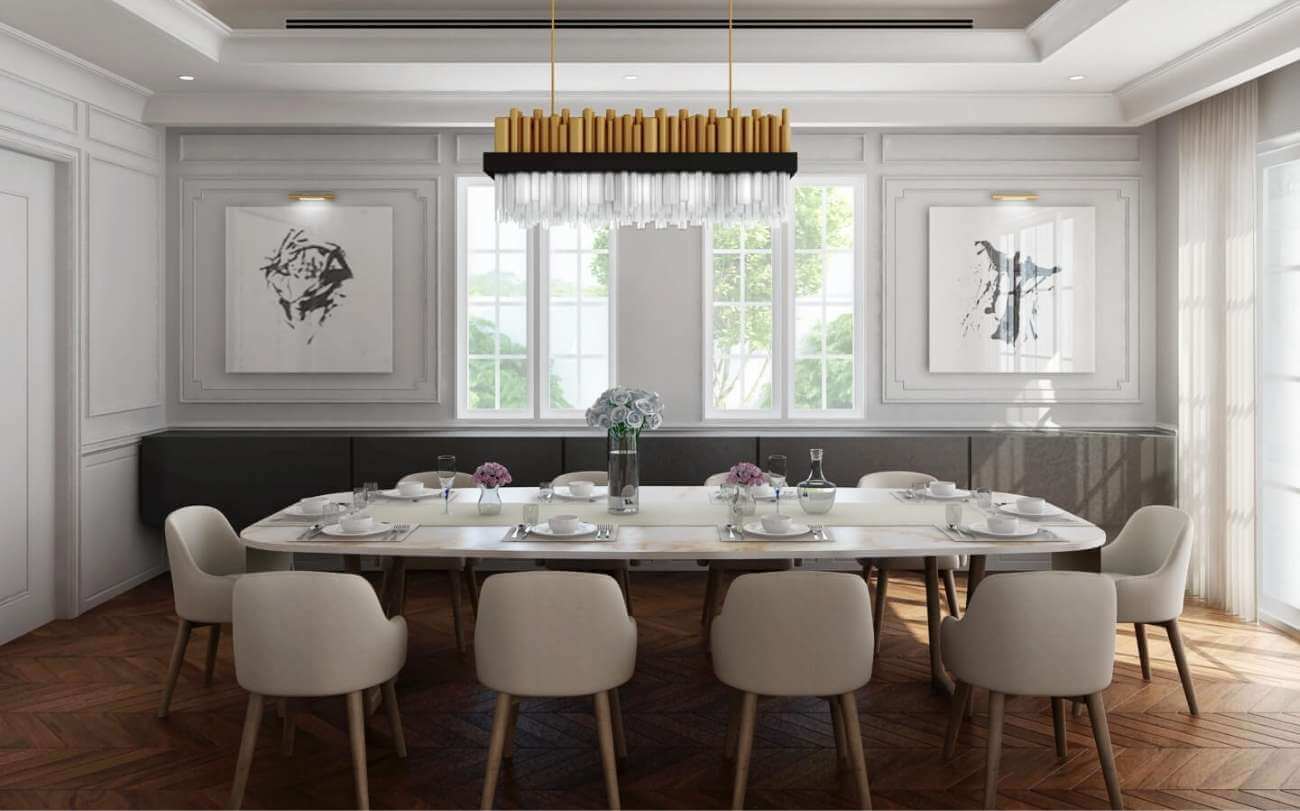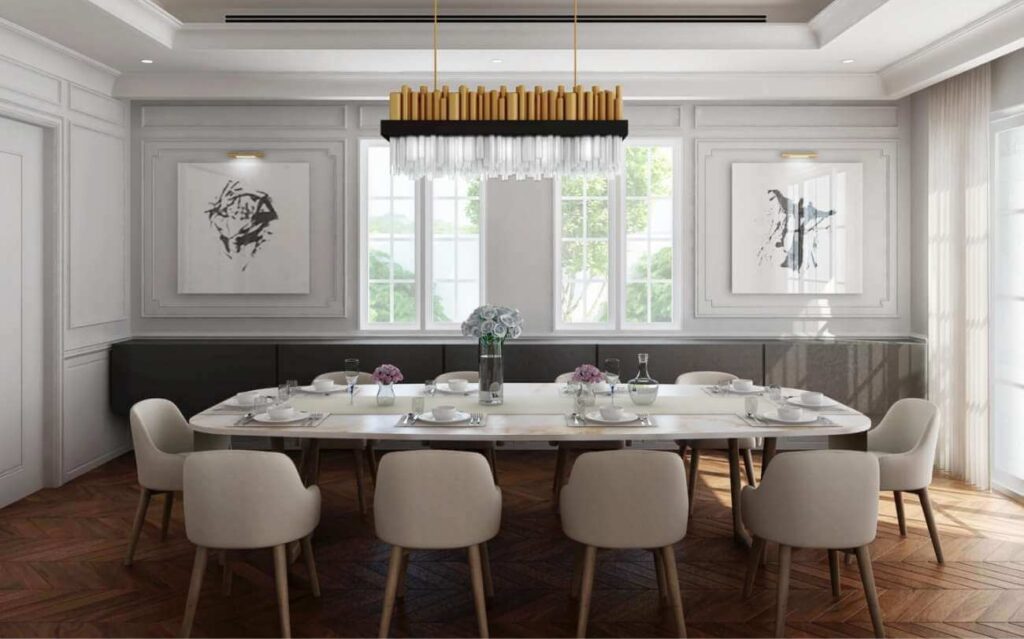 A gold chandelier in your dining room is the best place to start infusing your home with shine. We recommend that you choose an elegant chandelier that adds a bit of whimsy to your room. For instance, choose one that is not heavy on the metal, but has more glass, with a touch of gold on the arms.
5. Fabrics and paint for your luxury home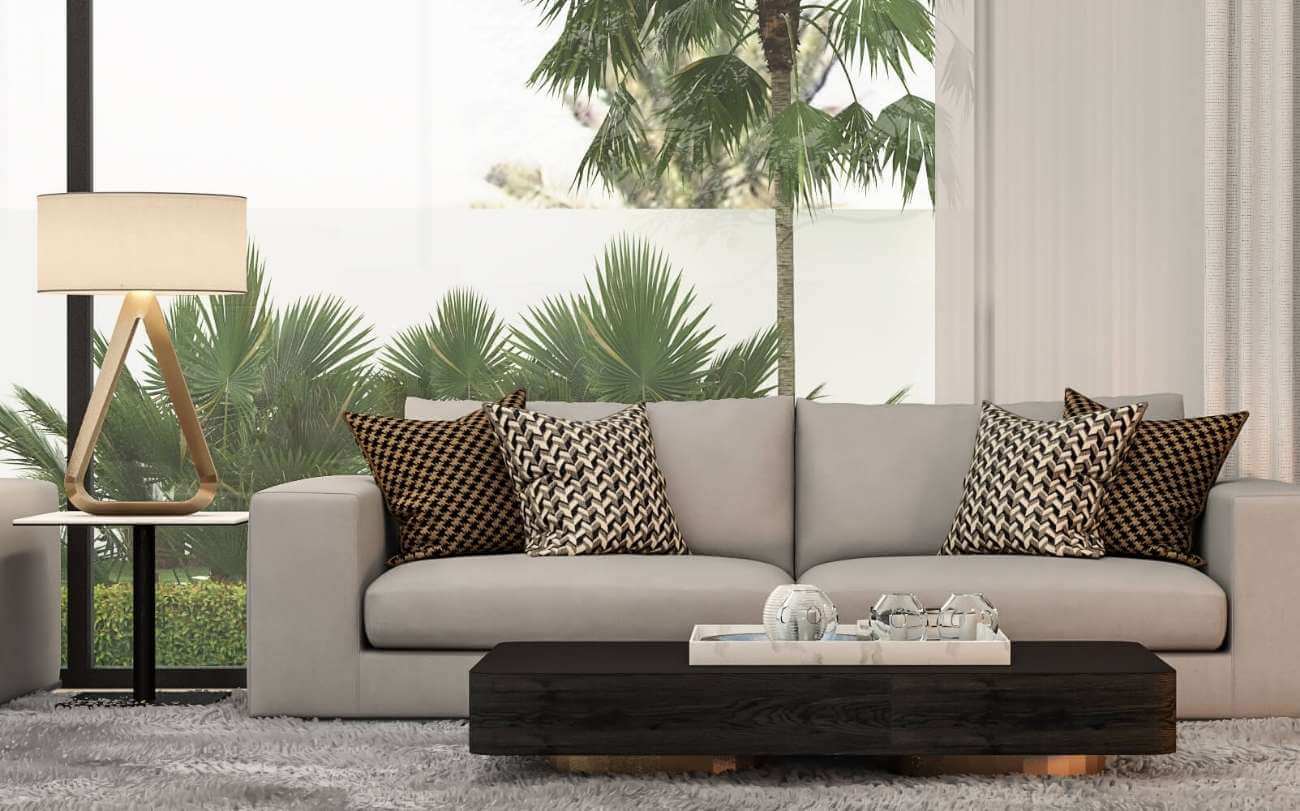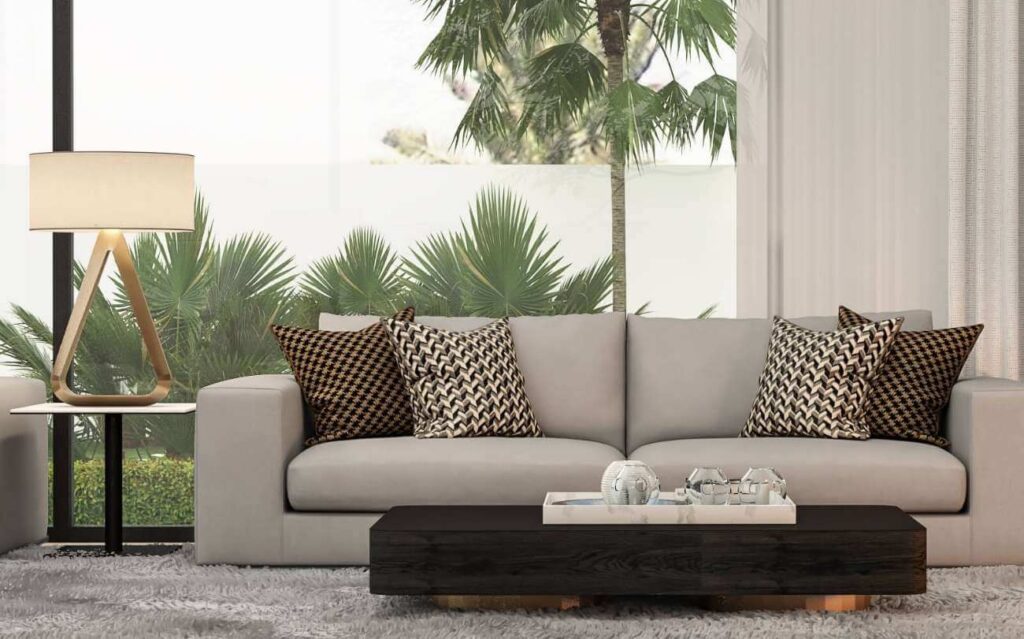 Using gold fabrics and paints is another quick way to add a touch of glamour to your home. So, consider changing your curtains, rugs, pillows and other fabrics throughout your home with ones that have accents of gold colours. An if you're looking for a more daring makeover, switch one neutral-coloured wall to an accent wall of glimmering gold paint.
Need more inspiration? Download our FREE Ultimate Guide "How to style your own hotel-inspired home?" or follow our Instagram account.