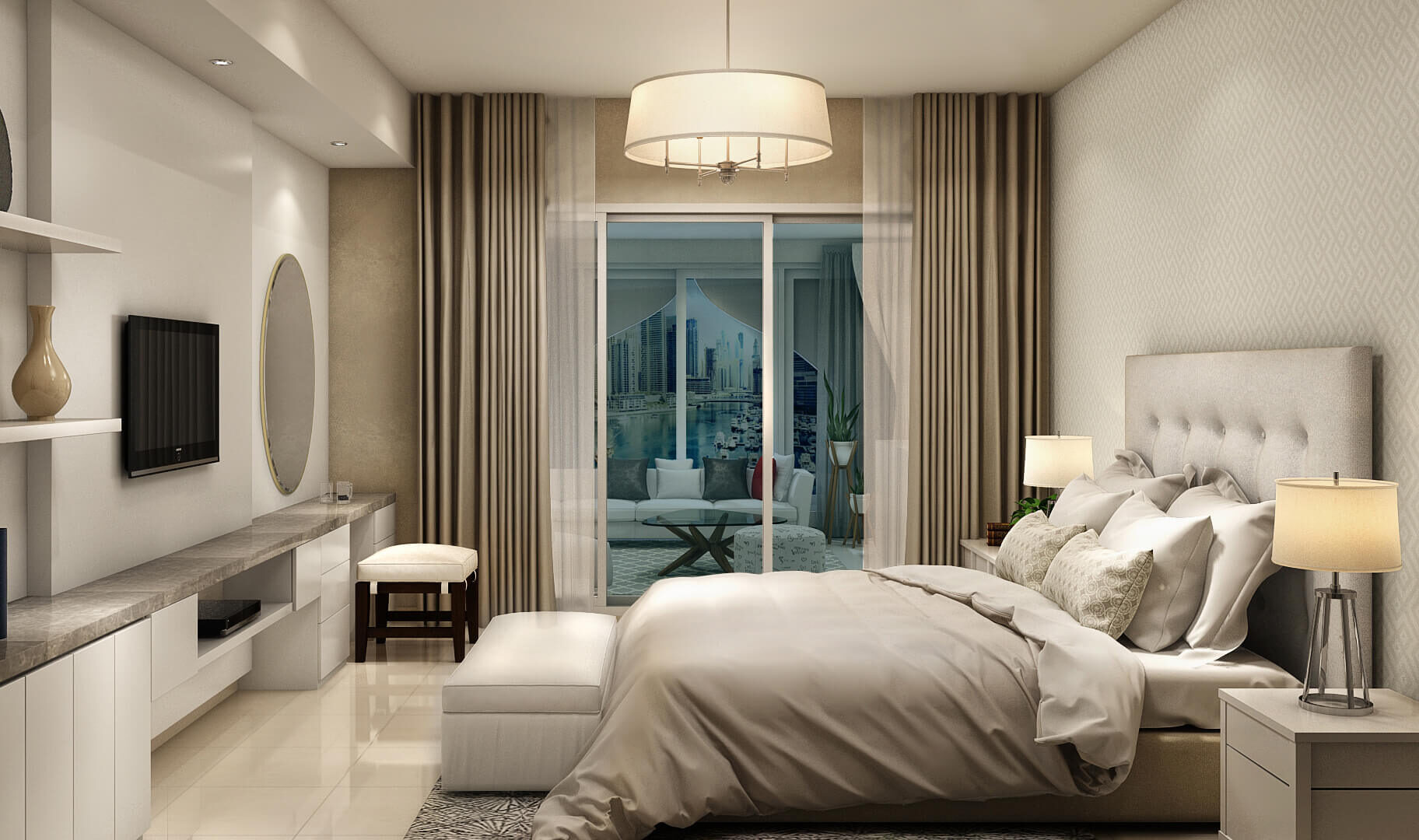 Luxury Bedroom Designs: 3 Expert Tips To Choose Night Stands and bedside tables
In this article, we bring you a fresh perspective on choosing your bedroom's nightstands that our designers also follow when creating luxury bedroom designs. First, let's at the three key factors you need to consider when shopping for the right nightstands.
Bedrooms are becoming so much more than a place to sleep. And bedside tables are all grown up, too. No longer satisfied to be relegated to the corner of a bedroom, the latest end tables are taking up an increasing amount of real estate on both sides of the bed.
Bedside tables are like your shoes. They're as important to a room's overall look as the main pieces, yet they get taken for granted. Nightstands are the coffee table of the bedroom. Details do matter, so make sure your bedside tables have what you need.
This is how our team has incorporated nightstands into some of our luxury villa design and hospitality projects and the type of styling and decor we chose, depending on the different finishes.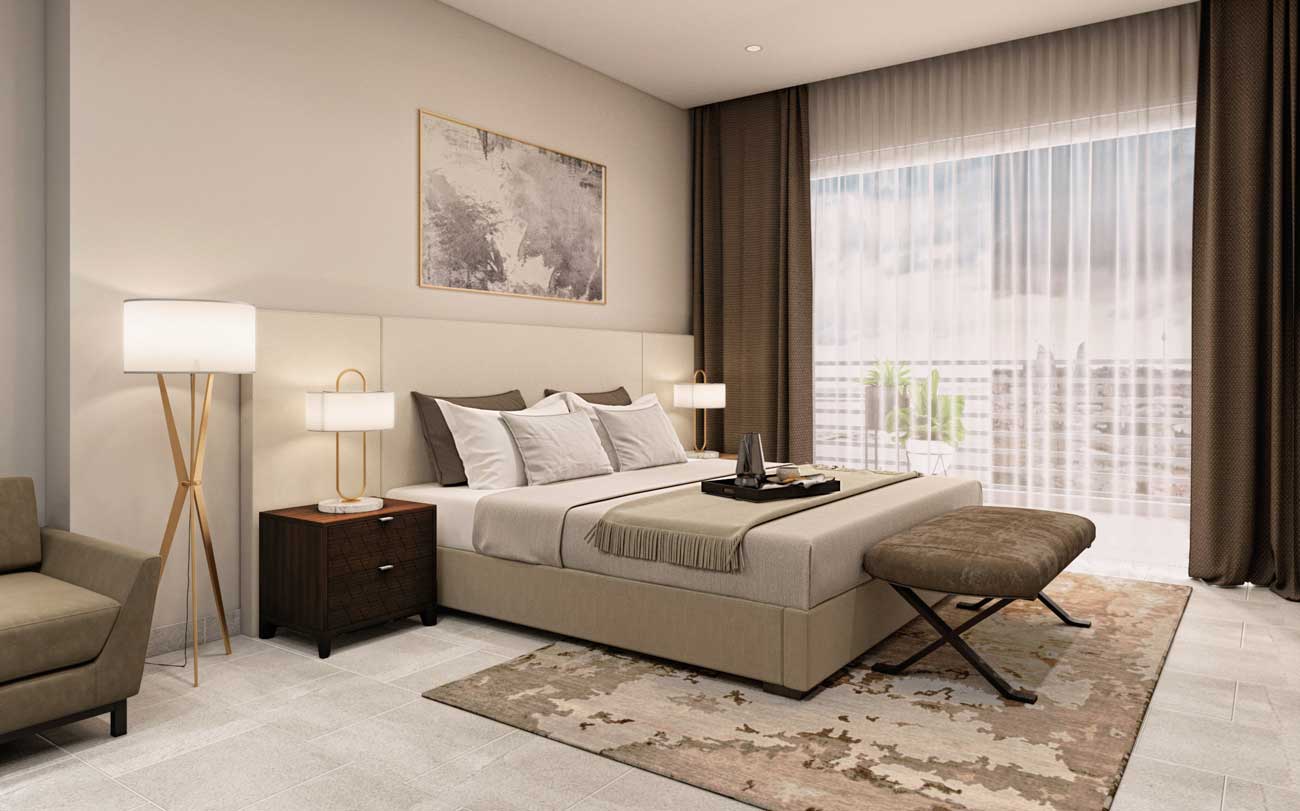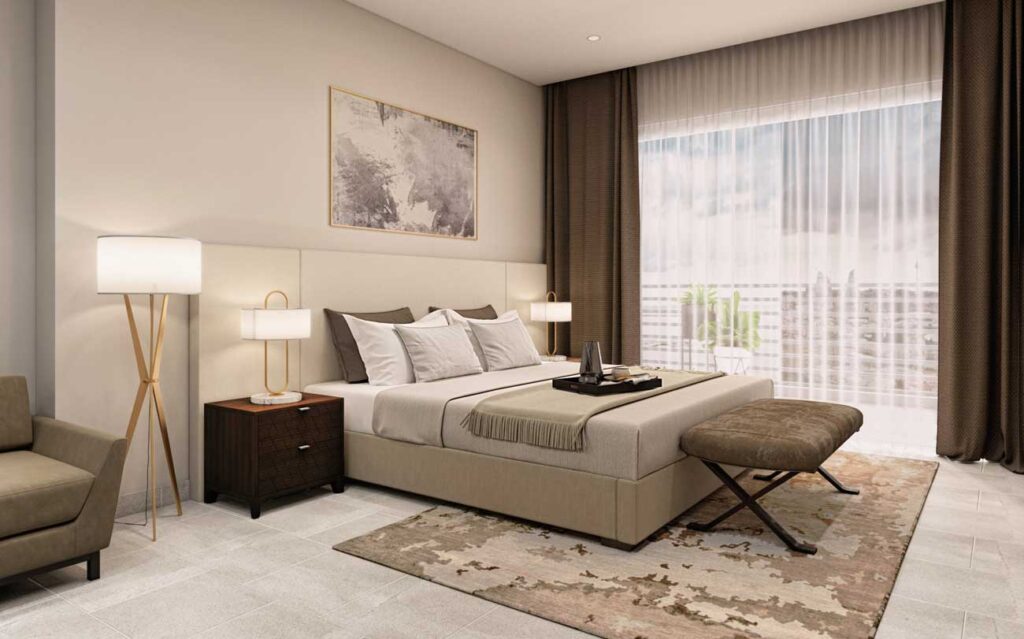 1. PLAY WITH HEIGHTS
By incorporating tall pieces such as vases and table lamps. Smaller objects like decorative bowls and trays can also help create the illusion of height.

2. PLAY WITH DECOR
Add a pile of inspiring (but in a smaller format) coffee table books, combined with decorative vases or wicker candles.
3. PLAY WITH TEXTURES
Try combining smooth accents such as ceramic vases or table lamps with high-shine veneers or mix it with more tactile accents, such as rough metal pieces and coral sculptures.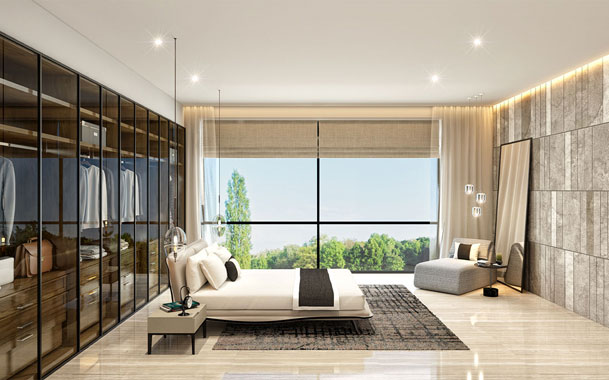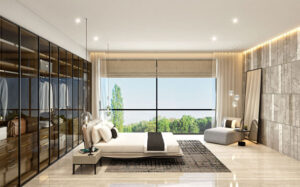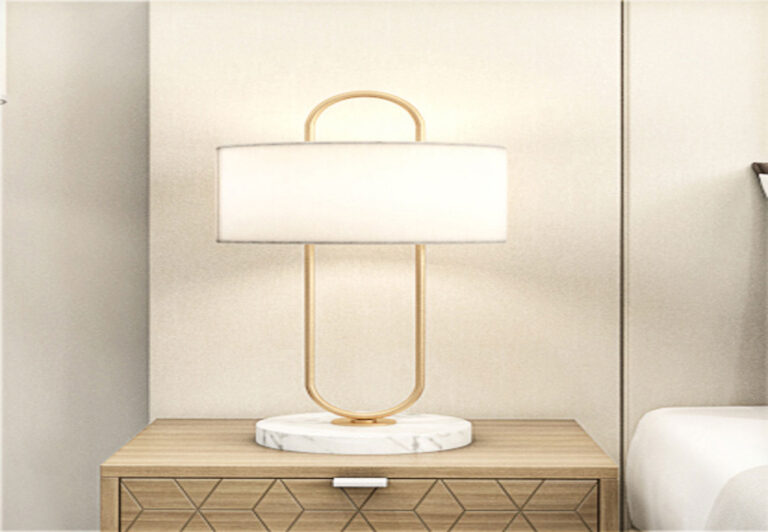 The bedroom is your safe place, where you can be free and reenergize. And we want to help you create that perfect space for you—with versatile furniture pieces and bold patterns.
Need more inspiration? Click HERE and get our FREE Ultimate Guide "how to style your own hotel-inspired home? Link in bio.