Bathroom Design Trends for 2023
Renovating your bathroom can be an exciting and challenging task, especially with the plethora of design trends emerging in 2023. To help you stay on top of the latest trends and create a stunning bathroom design that suits your taste and preferences, our DZ team has put together a list of our favourite bathroom design trends for the year.
Textured Tiles
Textured tiles are a fantastic way to add depth and character to your bathroom. These tiles come in unique patterns and textures, such as three-dimensional shapes, geometric patterns, and organic designs. Whether you prefer the modern aesthetic of a honeycomb design or the classic look of subway tiles with a twist, textured tiles can create an intriguing and engaging bathroom design.

Bold and Dark Colours
Bathrooms are no longer just functional spaces; they are now becoming a statement piece in the home. With the use of bold and dark colours, bathrooms are transformed into sophisticated and luxurious environments. Dark colours such as navy, emerald green, and black, as well as bold patterns, are becoming increasingly popular in bathroom designs. These colours can create a mood of opulence, relaxation, and tranquillity, providing a peaceful escape from the outside world.

Minimalist Aesthetics
Clean and simple lines, neutral colours, and uncluttered spaces are all part of the minimalist trend that has become increasingly popular in recent years. Minimalism creates a calming and uncluttered environment, providing a perfect balance of functionality and aesthetics. With the use of simple shapes, clean lines, and a neutral colour palette, your bathroom can exude a modern and understated charm.

Mixed Metals
Gone are the days of matching hardware and accessories in your bathroom. Mixing and matching different metal finishes such as brass and chrome has become a popular trend, creating a dynamic and visually exciting design. This trend can be used in various areas of the bathroom, including shower fixtures, lighting, and towel racks.
Freestanding Tubs
Freestanding tubs are becoming more popular in bathroom designs, acting as a centrepiece to create a luxurious and spa-like atmosphere. Whether you opt for a modern, sculptural design or a classic clawfoot tub, a freestanding tub can add a touch of elegance and relaxation to your bathroom.

Biophilic Design
Biophilic design is the trend of incorporating natural elements into the bathroom to create a more calming and serene environment. Elements such as wood, plants, and stone can be used to add texture, warmth, and a sense of tranquillity to your bathroom. These natural elements can help create a spa-like atmosphere, promoting relaxation and well-being.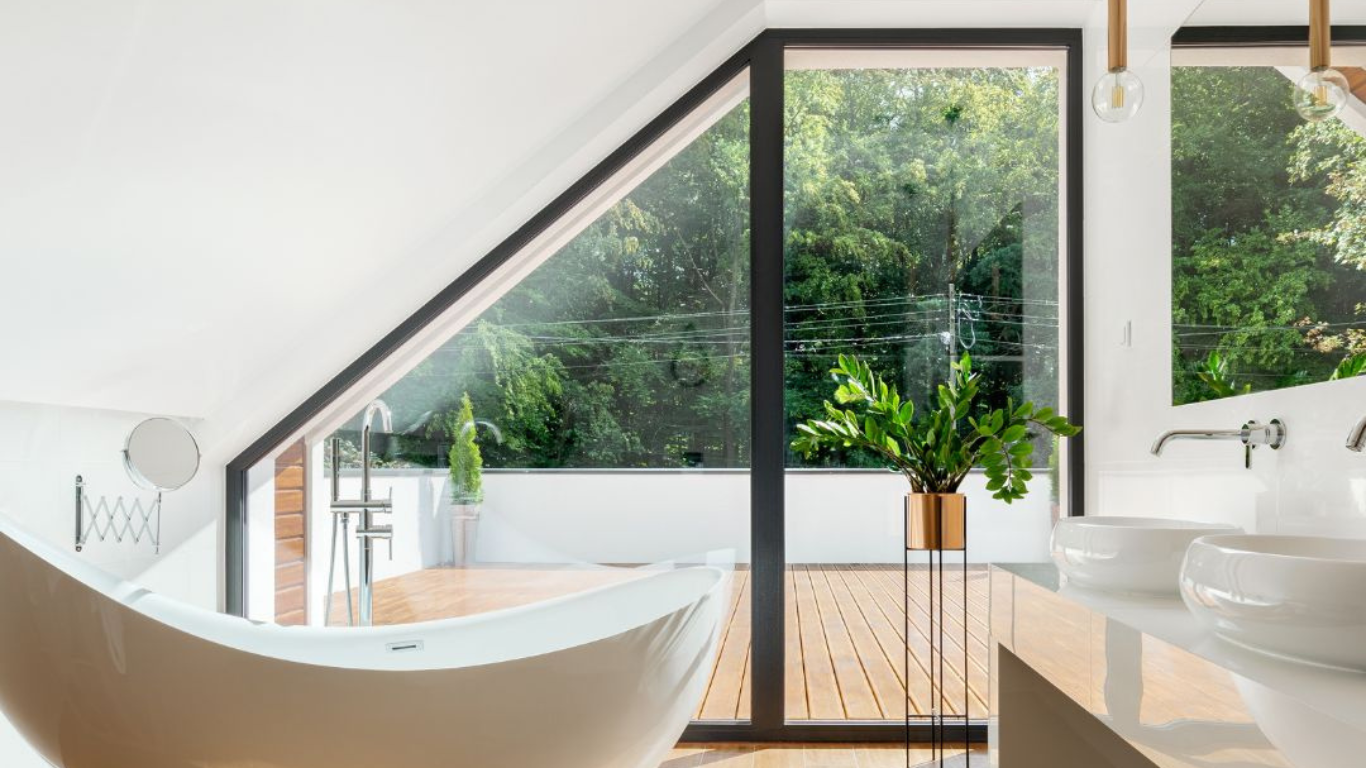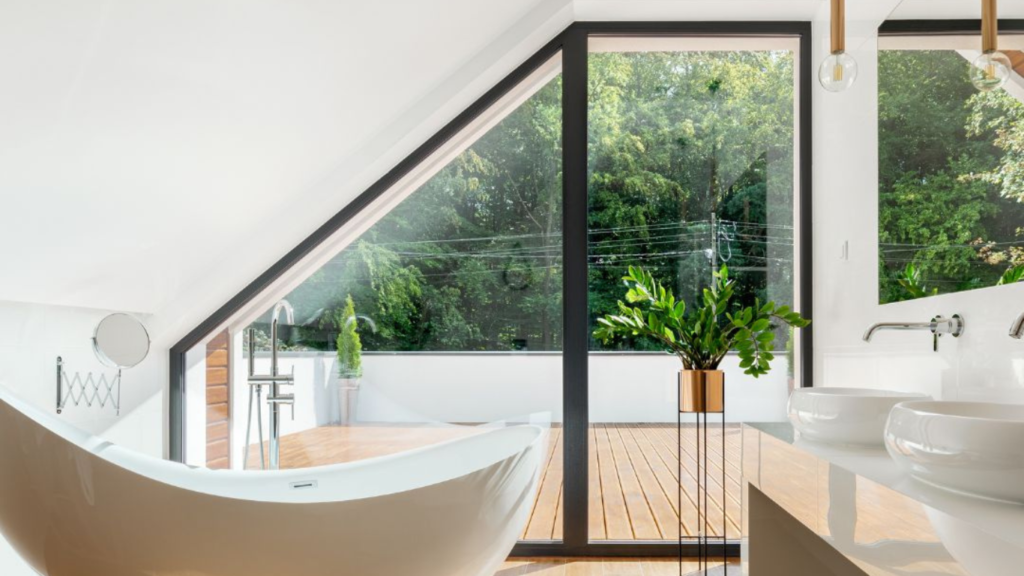 In conclusion, the bathroom design trends for 2023 offer a range of options for creating a stunning and unique bathroom. From textured tiles to bold colours, minimalist aesthetics, freestanding tubs, mixed metals, and biophilic design, these trends provide a diverse range of options to suit your taste and preferences. By incorporating one or more of these trends into your bathroom design, you can create a space that is not only functional but also visually stunning and relaxing.