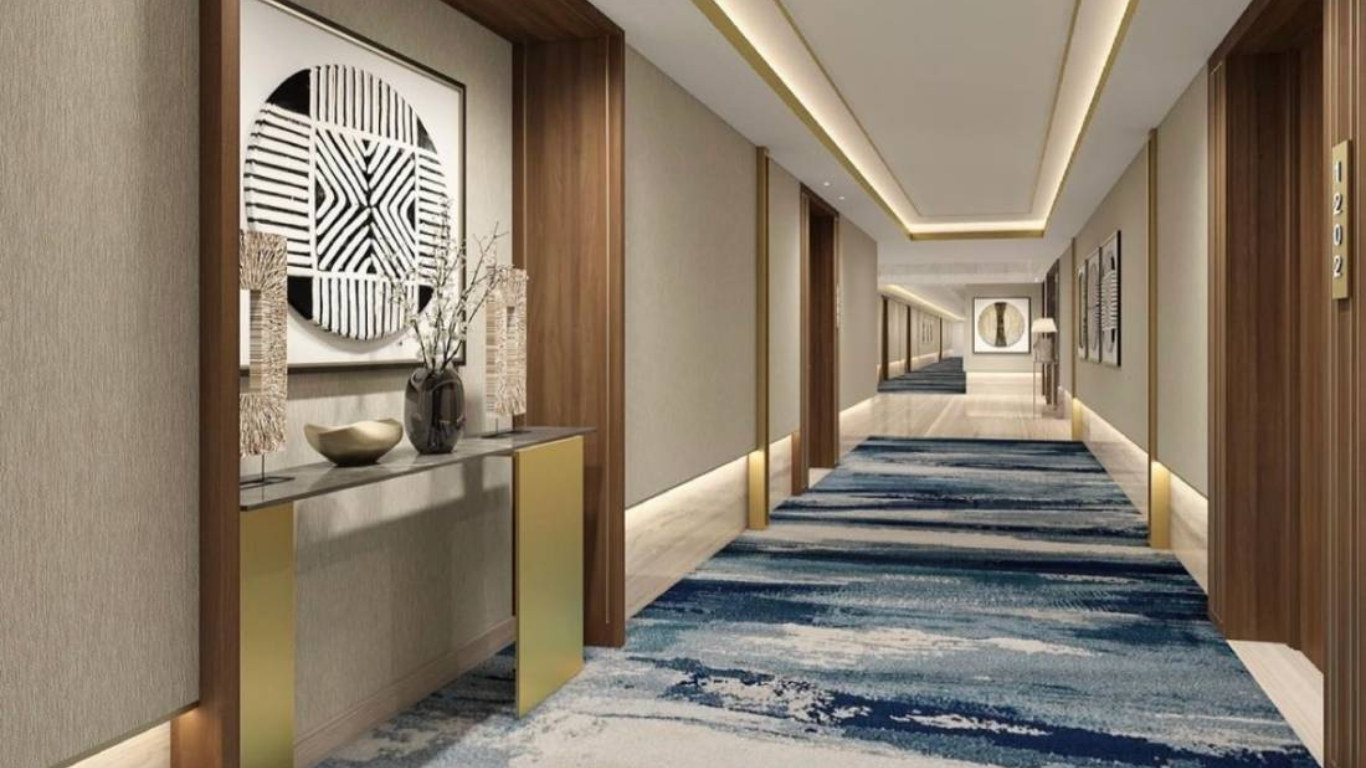 DESIGNING A LOBBY THAT IS WOW!
Designing a lobby that guests will love is important to creating a positive first impression and establishing a welcoming atmosphere. Here are some tips from our design director, Dina Murali : 
Create a welcoming entrance
The entrance to the hotel lobby is the first thing that guests will see. It should be inviting and make a statement. A grand entrance with high ceilings, elegant lighting, and comfortable seating can set the tone for the rest of the hotel.

Incorporate natural elements
Bringing the outdoors inside can make guests feel more relaxed and comfortable. Incorporate natural elements such as plants, flowers, and water features into the design of the lobby. This will help to create a calming atmosphere and make guests feel more at ease.
Choose comfortable seating
Guests will spend a lot of time in the lobby, so it's important to choose comfortable seating that is both stylish and functional. Consider a variety of seating options, such as sofas, armchairs, and benches. Ensure that the seating is arranged in a way that promotes socialisation and conversation.

Provide amenities
Provide amenities such as free Wi-Fi, charging stations, and a business centre to make the lobby a functional space for guests to work and relax.

Incorporate artwork
Artwork can add a touch of sophistication and culture to the lobby. Choose pieces that are both visually appealing and reflective of the local culture. 
Lighting
Lighting can set the mood in the lobby. Choose lighting that is both functional and aesthetically pleasing. Use a variety of lighting sources such as ceiling fixtures, floor lamps, and table lamps to create a warm and inviting atmosphere.

Use a cohesive colour scheme
A cohesive colour scheme will tie the design of the lobby together. Choose colours that are complementary and reflect the style and theme of the hotel.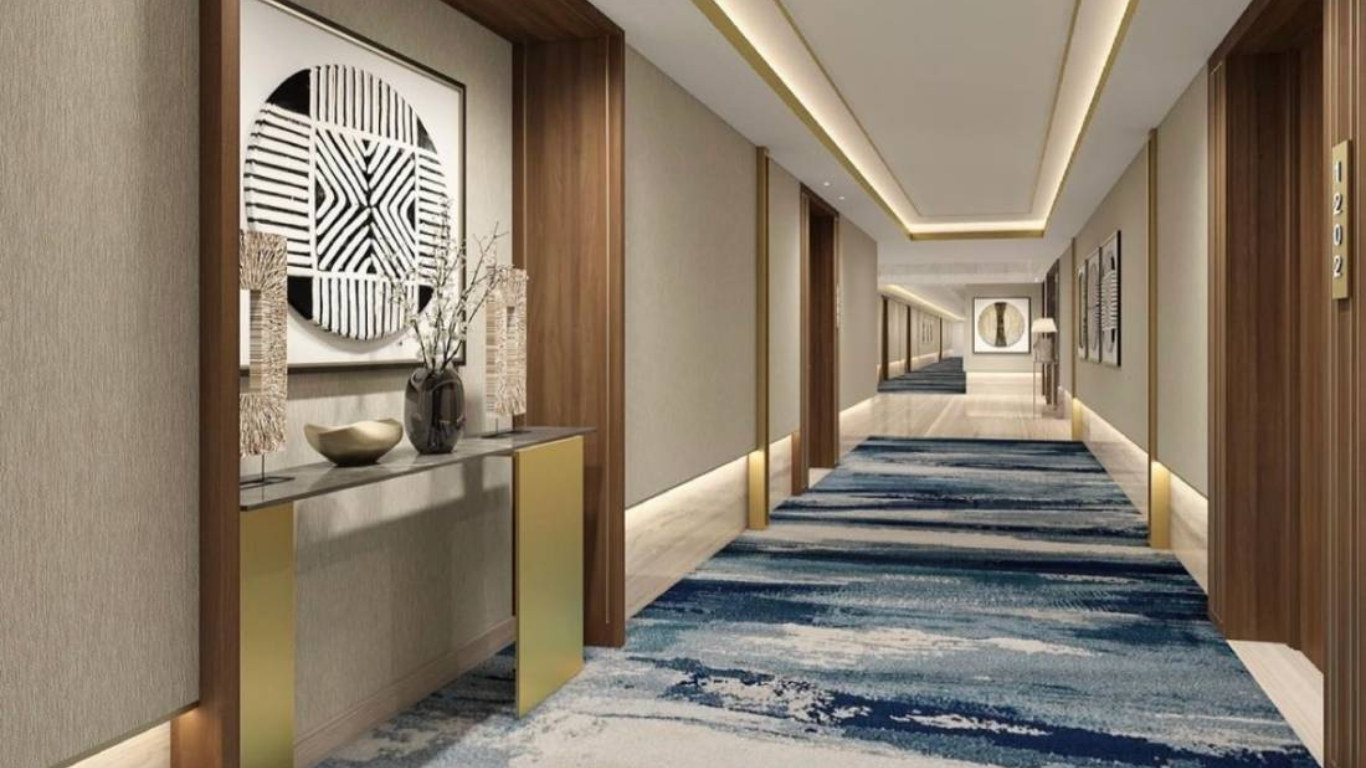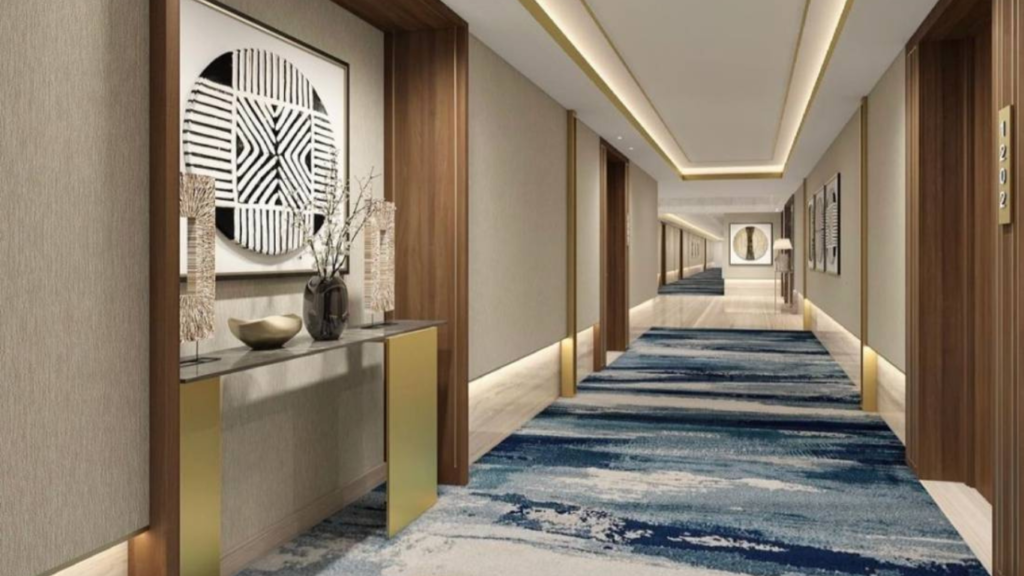 Designing a lobby that guests will love requires attention to detail and a focus on creating a welcoming and functional space. By incorporating these tips, you can create a lobby that will make a lasting impression on your guests.