7 Tips for Designing a "Pretty in pink" Room for a Girl
Designing a space for your child, especially designing a "Pretty in pink" room for a girl, to play and grow can and should be fun. But, it can also be a challenging one. After all, creating a beautiful, practical space that your child will adore both now and in the future is a rather tricky job!
Need some good tips? Our DZ team got your back. 
In this blog, we'll be discussing tips for designing kids' rooms, with a specific focus on creating a pretty in pink room for a girl. From choosing the right colour palette to incorporating fun and functional elements, we'll give you the information you need to create a beautiful and functional space that your little girl will love. So, get ready to add some flair to your daughter's room and create a space that's both practical and pretty in pink!
1. Pink as the main colour: Use varying shades of pink as the primary colour for the room. This can be done through the walls, bedding, curtains, and decor.
2. Accent colours: Choose accent colours that complement the pink, such as white, gold, or light purple.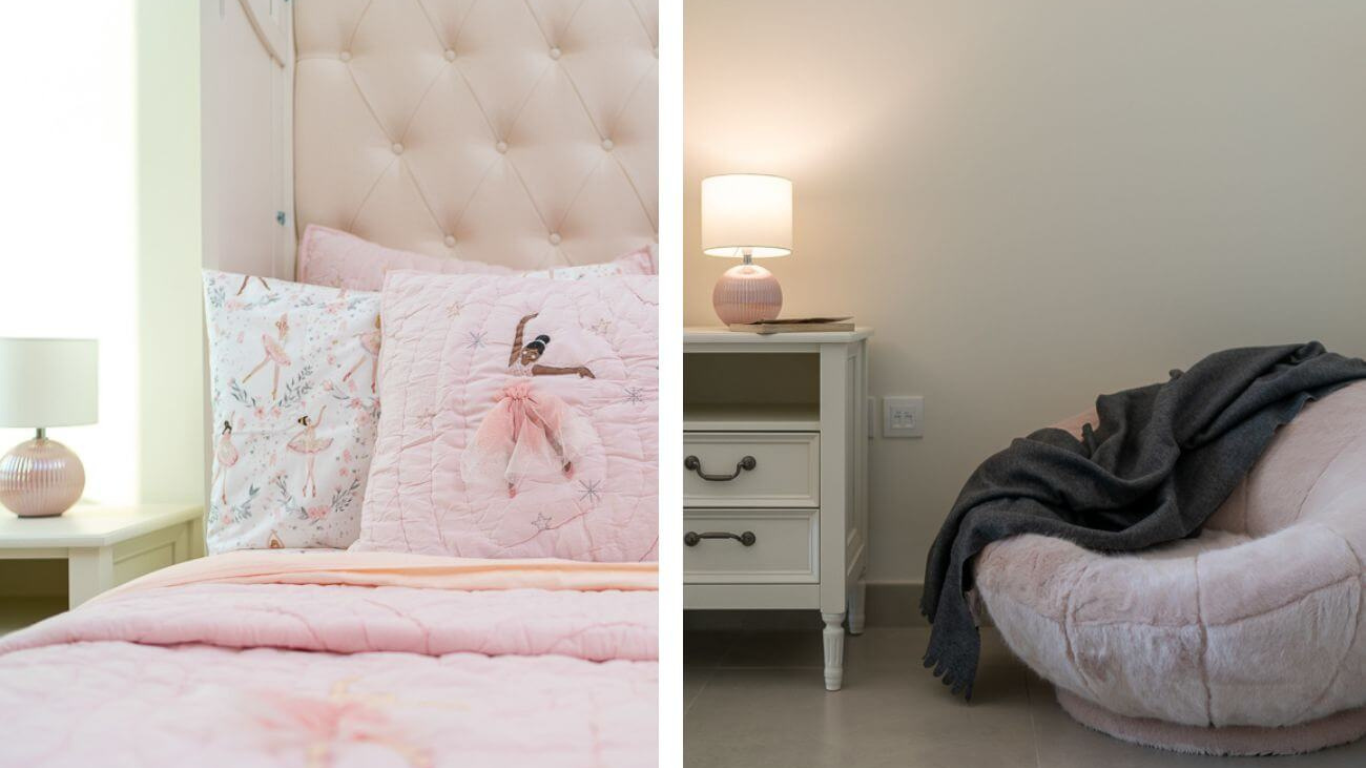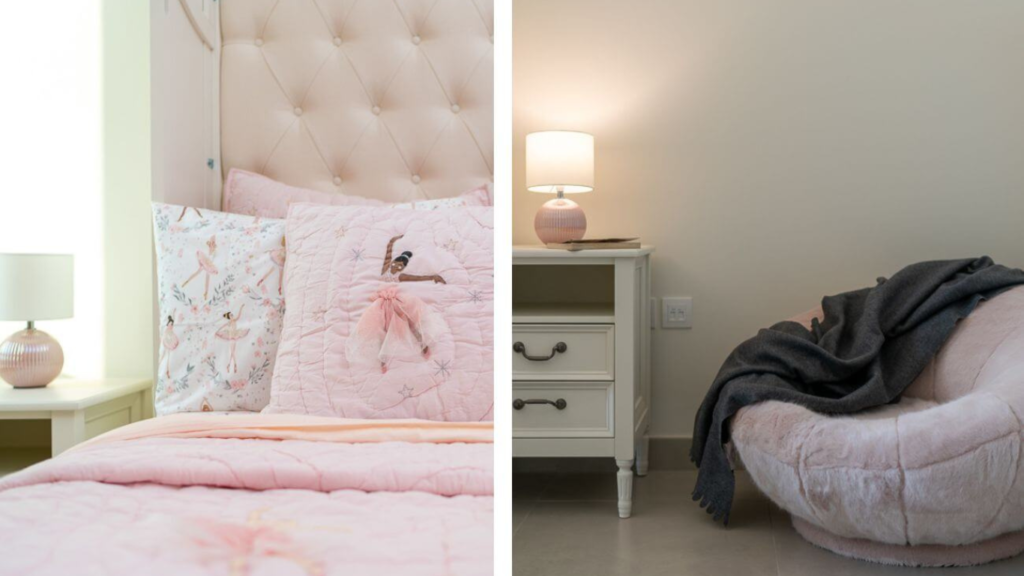 3. Feminine details: Add feminine details like ruffles, lace, or florals to the bedding, curtains, or pillows.
4. Textures: Incorporate different textures, such as soft velvet or plush, to add depth and dimension to the room.
5. Lighting: Use soft, warm lighting to create a cosy and romantic atmosphere. Consider a chandelier or fairy lights for a magical touch.
6. Storage: Add functional storage solutions that match the room's style, such as a pretty pink dresser or a white bookcase with pink baskets.
7. Playful elements: Add playful elements like a pink tent or a plush bean bag chair to encourage imaginative play and relaxation.
Remember, the goal is to create a room that the girl loves and feels comfortable in. Don't be afraid to add personal touches and mix different styles to create a unique and special space.