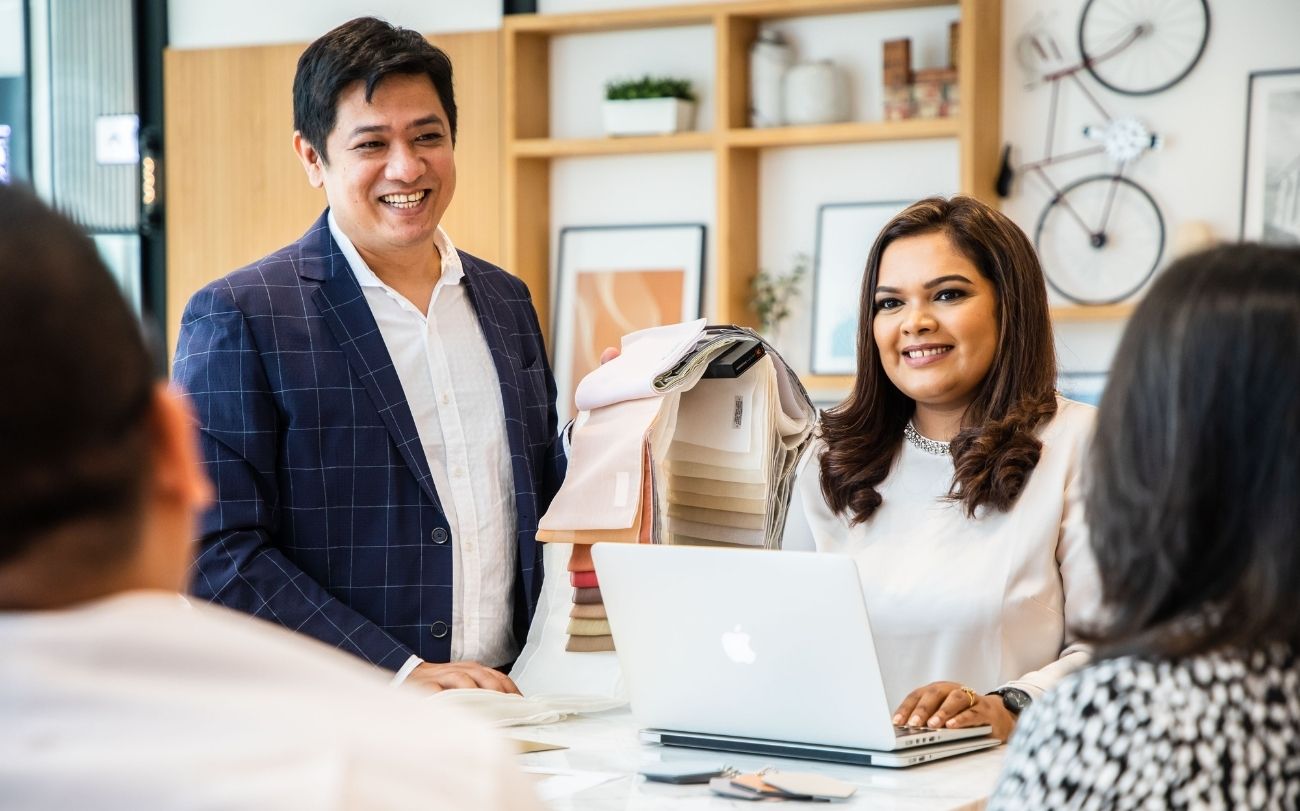 Are you looking for Interior Companies in Dubai? Welcome to DZ Design
Have you been searching for Interior Companies in Dubai for your next hotel, villa or office project but you're overwhelmed by too many choices?
Are you looking for a reliable partner that can give you a faster return on the investment?  And design concepts that are both timeless and always on time?
Well, you're in the right place! Welcome to DZ Design!
We are a Dubai-based interior design company, specializing in mid-size hospitality, luxury residential and commercial projects.
Our founders Dina and Zain bring more than 30 years of experience of global hospitality design firms and retail groups to the table.
Originally established in 2014, the UAE-based DZ Design studio has grown to become one of the top interior design companies in Dubai. Located in the hear of Dubai Design District, our team is capable of delivering complex projects. In order to ensure a faster turnaround time, we provide an easy client on-boarding process.
Our process
Starting with the initial feasibility study and strategic counselling, every detail is carefully considered. This also includes detailed tender and construction packages. 
Dina and our team will work on your mood boards, space planning, material selection and coordinate the colours for your space.
We can also help you with FF&E Procurement choose the right furniture, artwork and accessories. We know that these finishing touches make one's house a home. 
Our sectors
For us, no project is too small, or too big. And the result is always a beautiful home that's elegant and cosy you don't want to leave. Make sure to check out our residential projects.
Or a hotel guest experience that feels just right. Here's a selection of some of our latest hotel designs. 
So, even if you're just exploring your options while searching for Interior Companies in Dubai, feel free to get in touch with us and book your FREE consultation today!