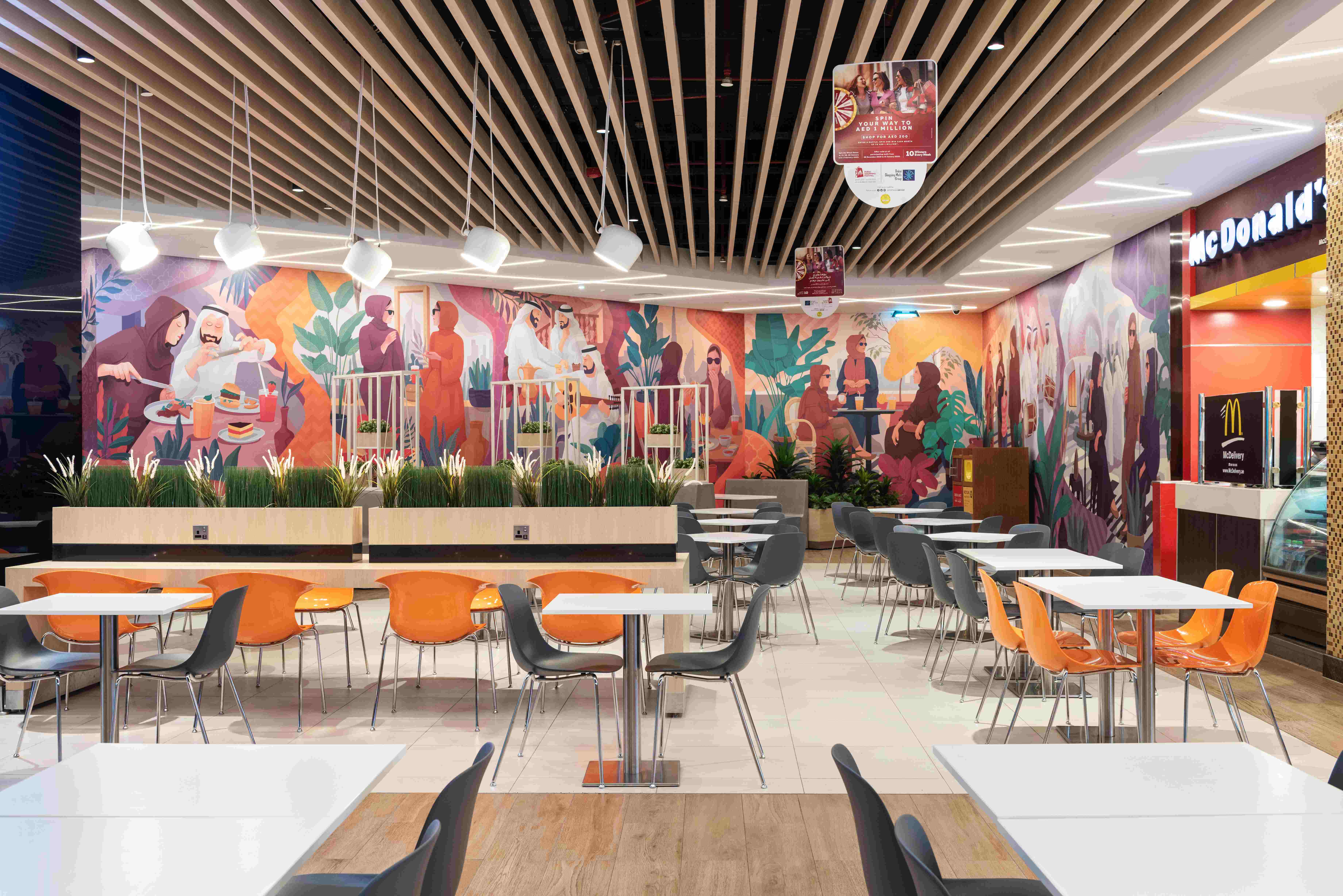 Top 5 key trends in mall and retail design
We are looking at some of the most prominent trends in luxury and lifestyle retail design, from technology-enhanced to interactive "experiences." Consumers today expect an exceptional shopping experience that combines digital convenience and a unique shopping environment.
1. The use of technology in stores
Physical retail spaces must provide something special for consumers in order to compete against online shopping convenience. With the use of in-store technology, it is possible to blur the lines between these two types of shopping. Customers want a positive experience, whether they are shopping online or in person. One out of every four people is an online shopper, according to Oberlo. Furthermore, those brands that are able to successfully integrate new shopping habits and build upon their customer experience will secure a competitive advantage.
2. Online-to-store pickup (BOPIS)
When the Covid-19 pandemic was at its peak, retailers began offering curbside pickup and BOPIS services. Even though, these services were introduced prior to the pandemic, the majority of consumers used them for the first time in 2020. Brands may convert some of their locations into fulfillment centers, removing their high-touch in-store experiences.
Locations like these could only be used by BOPIS or could become a distribution hub, eliminating the customer experience completely.
3. Creating warmth with natural materials
Warm, natural materials are a long-standing design trend in both retail and shopping mall design that shows no signs of going away. The use of hardwood floors, stonework, and water features can bring a space to life. Such materials create the feeling that it is a refuge from everyday life, which is particularly suited for luxury and lifestyle brands. We used it in our recently refurbished food court in Oasis Mall in Dubai, which features organic curved concrete furniture and wooden surfaces.
4. Less is more and more is home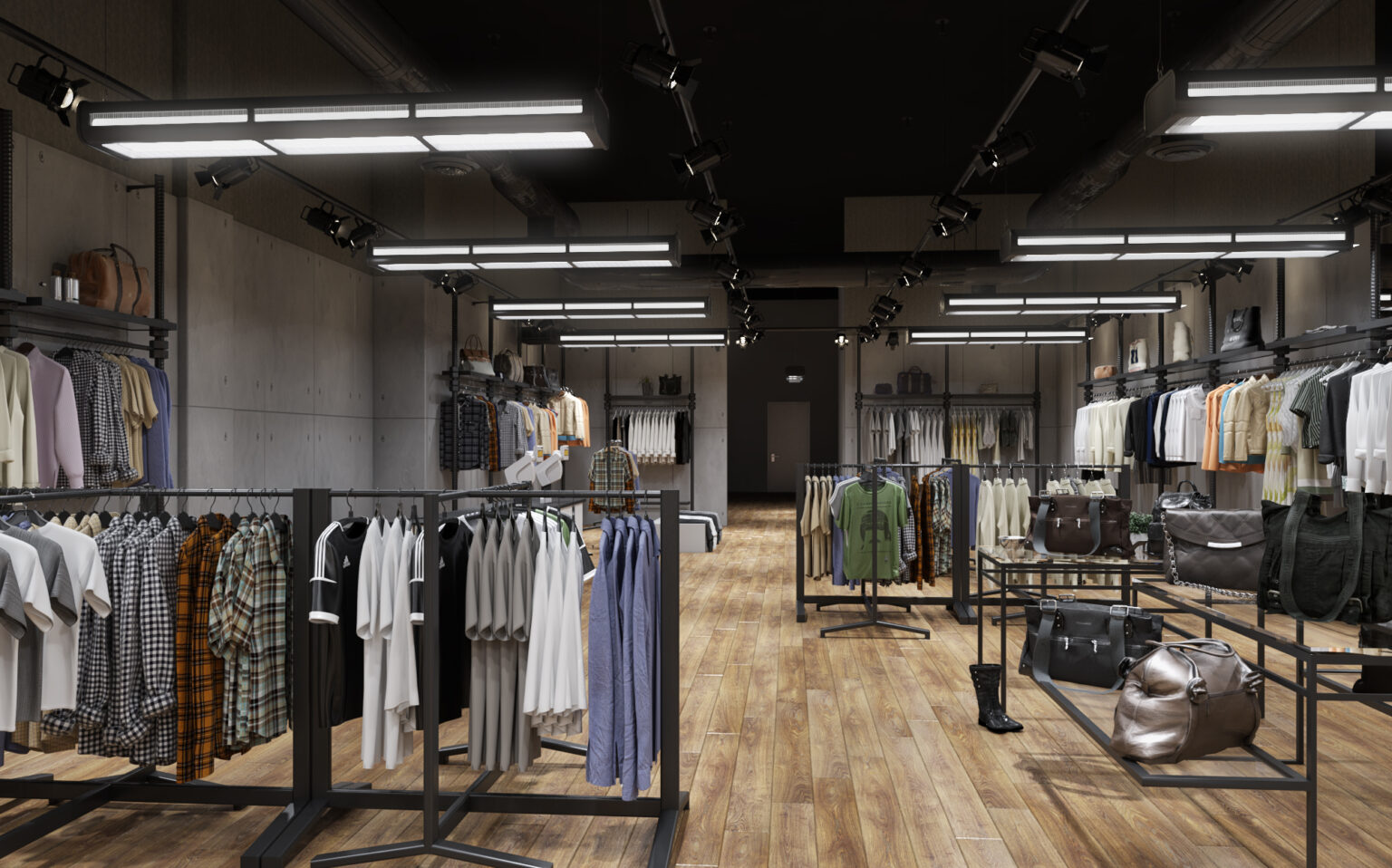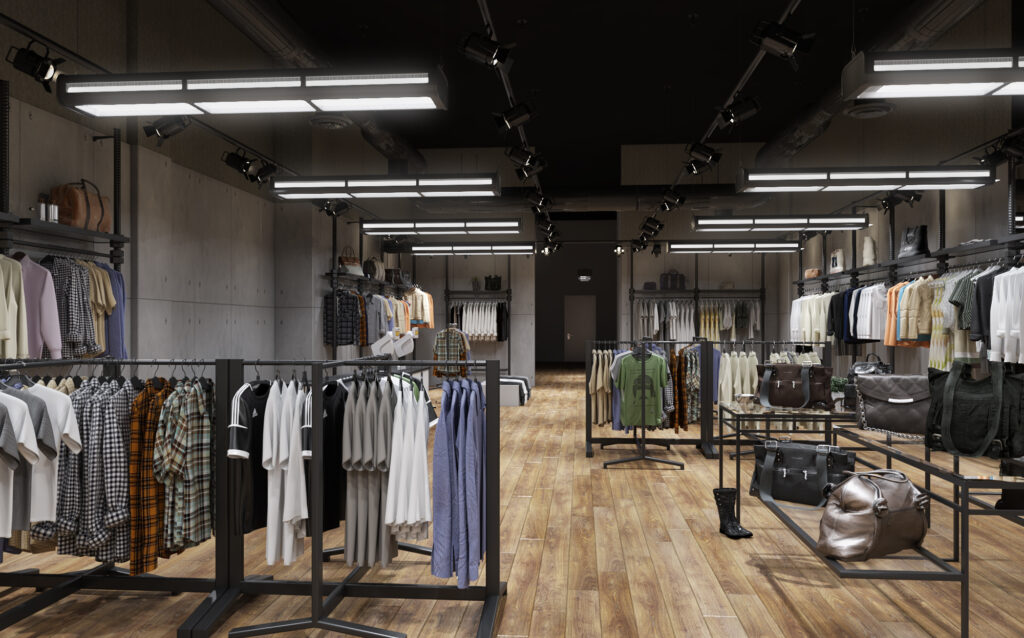 Luxury and lifestyle brands often stick to less is more, especially if the brand is known for its clean and architectural lines. Clean, minimalist design should reflect the brand's identity. For today's luxury retailers, hardwood floors combined sleek metallic surfaces while maintaining the focus on the products can be a winning combination.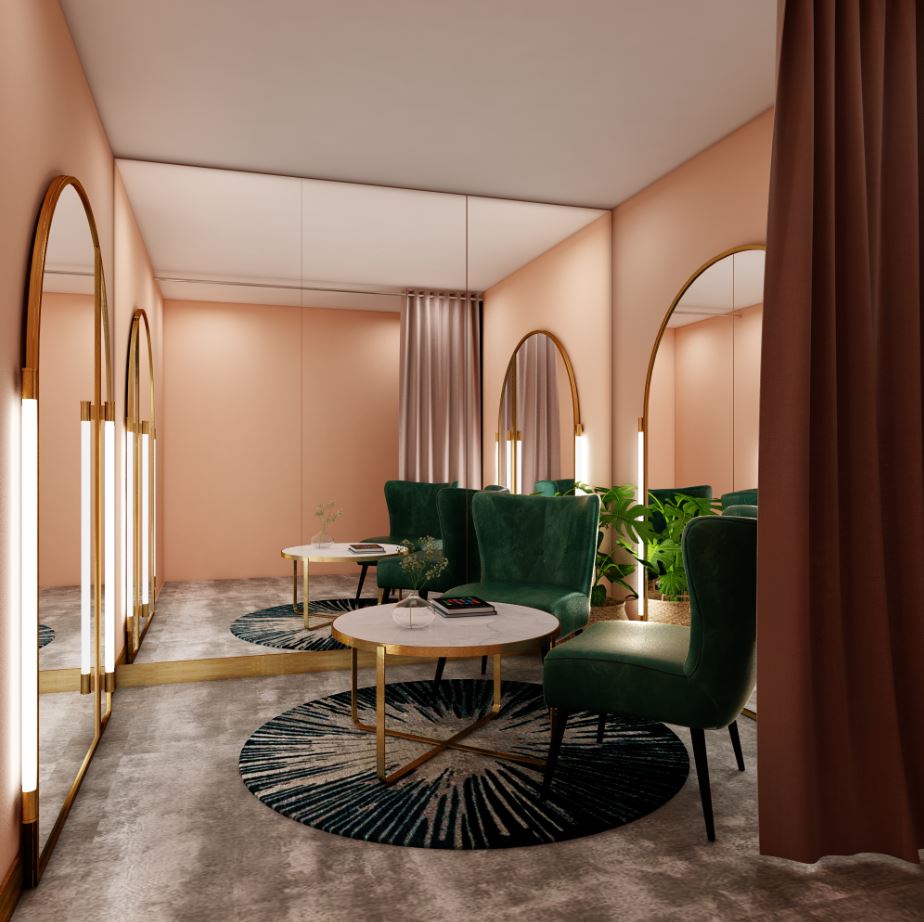 In contrast, lifestyle retailers want their customers to feel safe and comfortable, so we are seeing inviting home-like designs to be another growing retail trend. With the continued expansion of online shopping, in-store experiences have become increasingly intimate. In-store free Wi-Fi is the new norm followed by intimate lounge areas, accessorized with plush carpets, well-designed lamps and coffee tables.
5. Pop-Up Shops
With Milennials seeking unique experiences, outdoor pop-up shops have increased dramatically. Experiences like these, available only for a limited time, also provide great opportunities to spread brand awareness