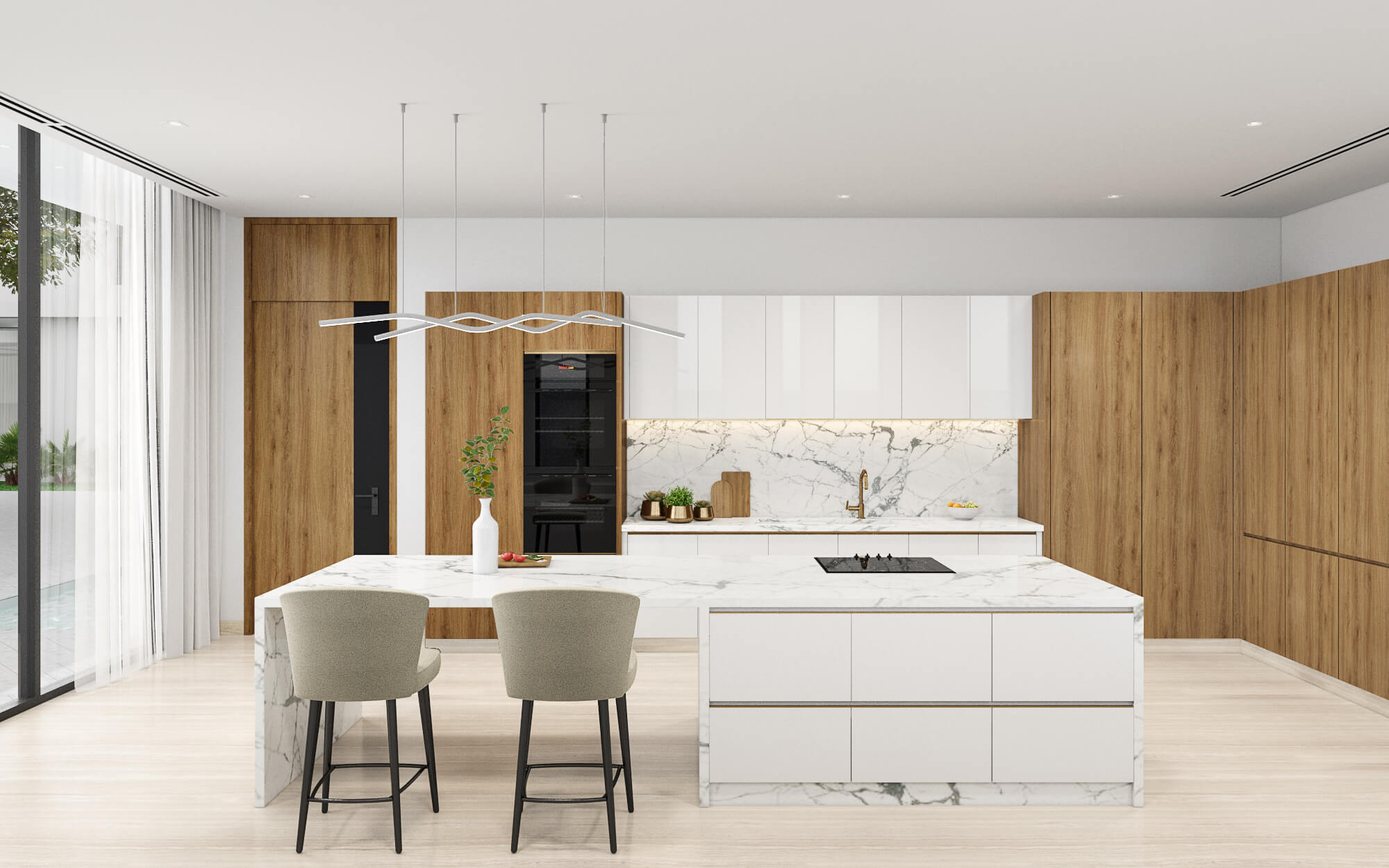 Top 5 luxury kitchen ideas in 2021
The kitchen is typically one of the first rooms you remodel when refurbishing or building a new home. Rightfully so, as the kitchen sets the tone for the rest of your home! It's also one of the great rooms that can be designed in many different ways. From concealed kitchens to bold colour contrasts and marble countertops, today we're looking at our top five luxury kitchen ideas in 2021.
One option is to go with an all-white kitchen that can easily translate from modern to traditional, or even elegant and rustic. However, more and more people are looking for design trends in 2021 that are sleek and light yet still timeless and bright.
1. Marble
Marble kitchen designs are trendy right now but we consider them timeless. Many marble designs incorporate furniture pieces or accessories to make a bigger impact. You won't find marble walls or floors in most homes, but they look great on the dining room table, countertops and backsplashes. When searching for a marble countertop, you want to make sure you are getting a product that will last and complement the rest of your decor. Look for a product that has strong veins that run very well, and it's neither too smooth nor too rough. 
2. Wooden finishes 
Wooden finishes are elegant and provide a sophisticated look to the overall design of the modern kitchen. Therefore, though out of fashion for a while now, wood finishes are slowly reviving in modern kitchen designs, especial when combined with marble. Walnut stain is still very popular for kitchen cabinets. Walnut stains, in general, darken the grain and give an aged look to cabinets. Oak stain, on the other hand, is light-coloured and will not darken the wood, alongside the subtle-grained ash.
3. Handless kitchen 
It provides convenience and enables multitasking with its free-flowing design. The overall look is also simplified, giving you a more modern and sophisticated atmosphere in the room.

4. Insta-worthy pantries 
It's easy to understand why people love pantries. They can serve as an eye-catching addition to any kitchen that lacks natural light or could use some additional décor. Well-designed wardrobes featuring custom-made furnishings not only make a home feel more lively and attractive but also make cooking easier, faster and more fun for you, your family and guests.
5. Extended kitchen islands
Adding a cantilevered table to an existing kitchen island can allow you to extend the surface available for cooking and a dining table. Cantilevered tables make entertaining easier because you no longer have to worry about leaving food on a countertop for too long and you can socialize with your guests while cooking.
Learn more about about our FF&E services HERE.