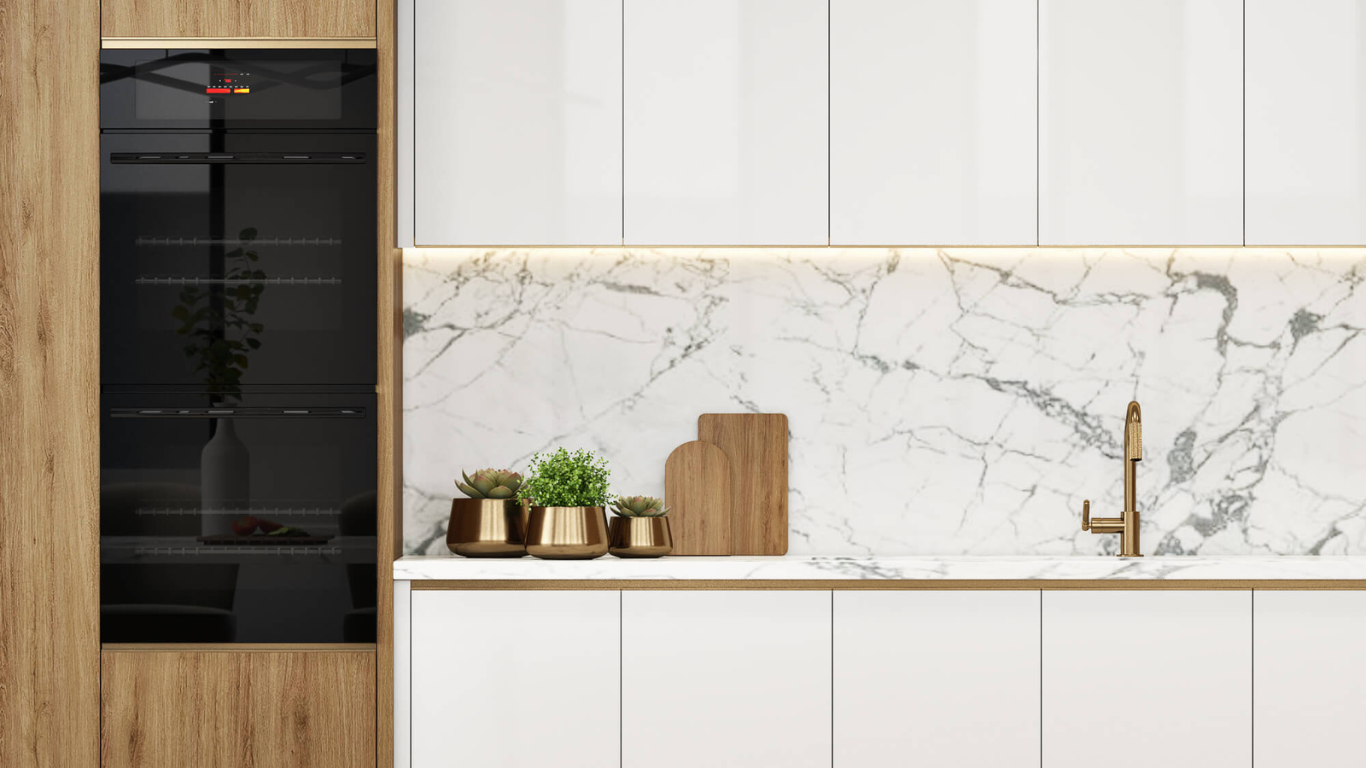 5 kitchen design trends for 2023
Designers and interior designers are already preparing for the trends the New Year brought. We can also expect big things in terms of kitchen design. In 2023, the focus will be on enhancing comfort, convenience, and individual style in the kitchen with the use of vibrant colours, advanced technologies, and more multipurpose spaces. Here are 5 kitchen design trends that our design team at DZ Design predicts will be prevalent in 2023.
1. Smart technology
As technology develops, it is expected that the use of smart technology in kitchen design trends will rise. This includes voice-activated appliances, touchless smart faucets, and other devices that can be controlled by your smartphone and are connected to your wifi. Not only are smart kitchens convenient, but they also contribute to time and energy savings. Today, the majority of smart appliances are more energy-efficient than traditional ones.
2. Slab backsplashes 
Sleek, spacious slab backsplashes are taking the place of traditional white subway tile backsplashes and fashionable zellige tile backsplashes. A slab backsplash is one that is built from a single, large piece of material. It can be used to complement the countertops or as a central focus in the kitchen by using a strikingly different colour or pattern. Although there are numerous variations, granite, quartz, and marble are popular choices for slab backsplashes. Slab backsplashes offer a seamless, clean aesthetic, and it is also incredibly easy to maintain clean.

3. Organic Materials
Bringing nature inside the home has been a major trend in recent years, and this isn't expected to change in 2023. Natural stone countertops, eco-friendly and organic materials, wood cabinetry and storage, and metal accents, are just a few examples of how organic elements will continue to feature in kitchens.

4. Pop of colours
While white kitchens will still be a popular choice in 2023, we may expect to see a little more colour in the space. Warmer hues and vibrant splashes of colour are more popular among homeowners in preference to monochromatic Scandinavian minimalism or white and gray farmhouse kitchens.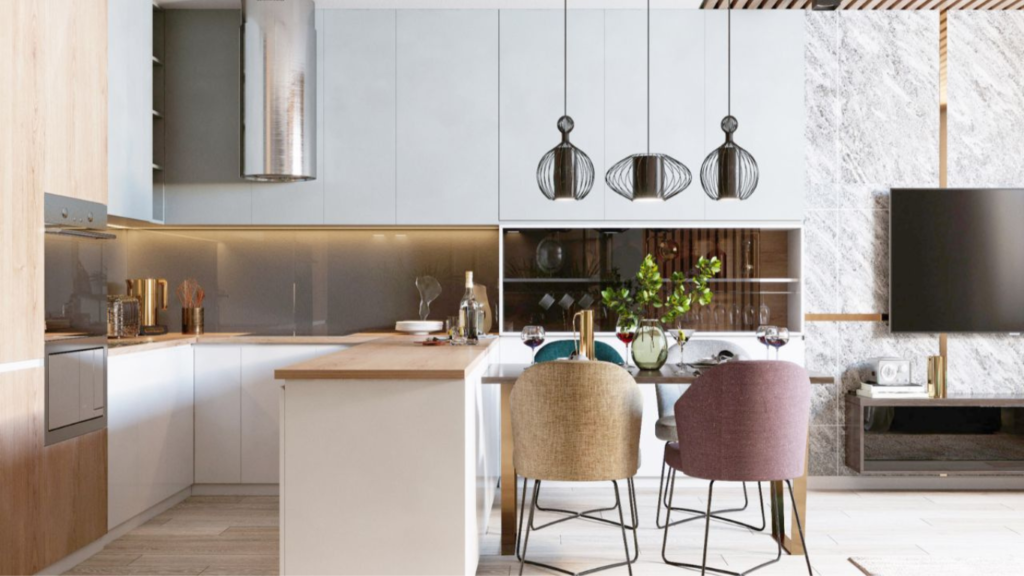 5. Large islands intended for use as tables
Since the kitchen serves as the gathering place of the house, many homeowners are choosing to install larger kitchen islands there rather than in a separate dining room to accommodate dining and entertaining. Homeowners are redefining the spaces in their homes. Larger—and maybe double—kitchen islands will be introduced in the upcoming year to cater for larger gathering and entertaining spaces in the kitchen.