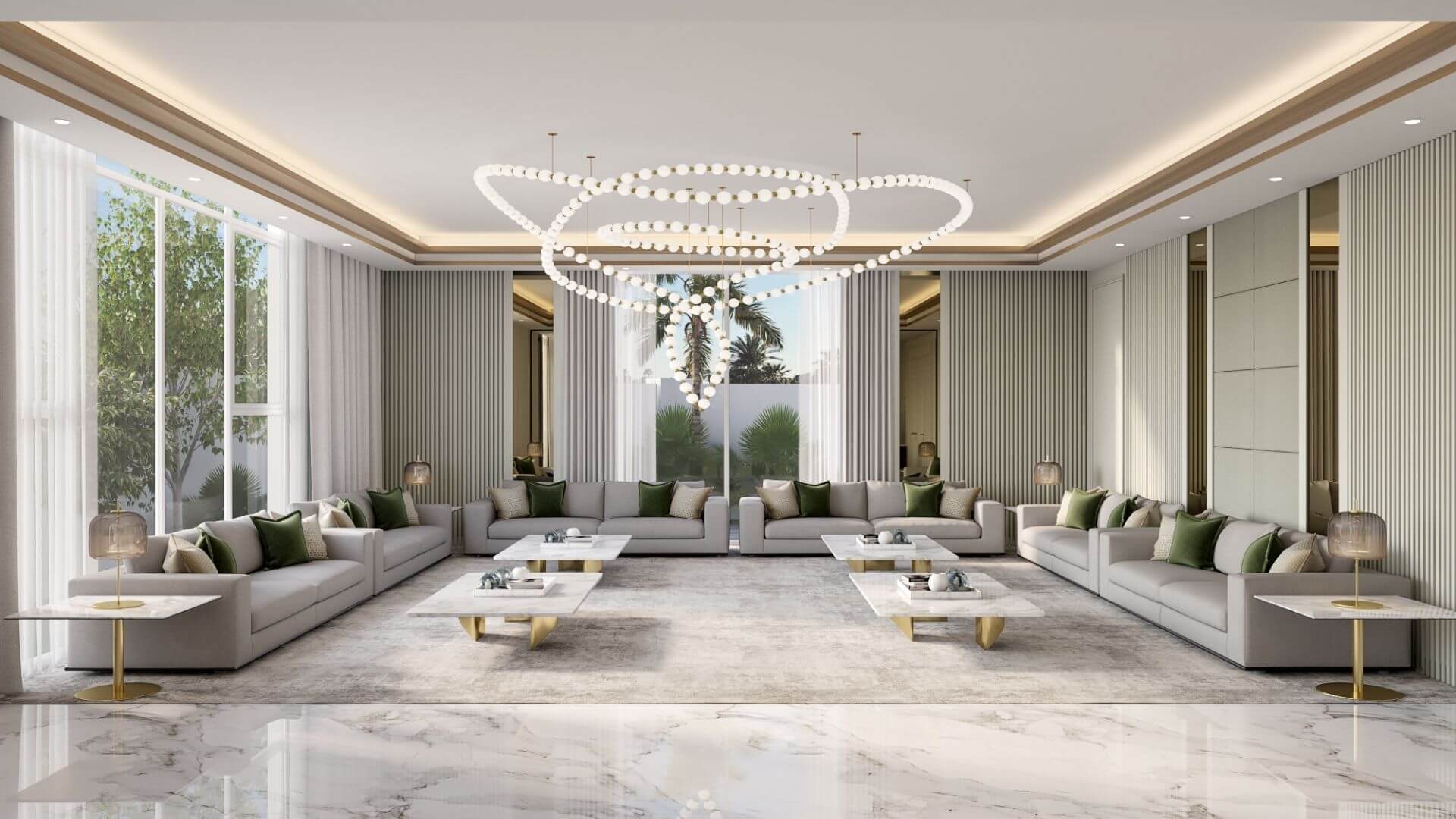 Our top 3 Arabic Majlis Design Ideas
Here we look at some Arabic Majlis Design ideas that can help you create a welcoming space, which reflects traditional Arabic values of hospitality and welcoming.
The Majlis is a tradition in the home dating back centuries. It also emphasises the fact that Arab culture places a huge emphasis on welcoming guests. But how best can it be created? Here are some Arabic majlis design ideas and keyspace planning considerations.
Modern Arabic Majlis Interior Designs
Once a formal meeting place, the majlis is now a social space present in private residences, hotels and even sporting arenas. It symbolises the hospitality shown to visitors of all kinds by hosts offering refreshment, friendship, conversation and discussion within their own four walls. Modern Arabic Majlis interior designs should reflect this.
Its modern interior design generates warmth and a feeling of generosity radiating outward.
The word itself can be roughly translated to 'a place to sit'. In the past, the Majlis would be where members of a family and the wider community would gather to discuss the issues of the day.
But the Majlis and its role have evolved, especially within the private home.
Here owners can – by carefully considering the interior design specifications – create a private sitting area designed to receive and host guests and reflect their own tastes and style preferences. Furthermore, the basic design ideas still remain simple, with an emphasis on privacy, discretion, and a welcoming ambience.
So people are at the forefront when it comes to designing a room which for many will be their major experience of the house of a friend or neighbour.
It doesn't have to be a big space – just a comfortable one.
Traditional and classical elements, geometric patterns, motifs and Arabic calligraphy all can combine to create a timeless, yet contemporary feel to the interior space. Today, these spaces can also be challenging for designers when creating contemporary interior designs. Warm, but muted, colours when selecting the furniture and decoration are best at giving a feeling which is both natural and neutral.
Arabic Majlis Sofa Design
In the past, when it came to furnishing, the design mostly consisted of cushions and daybeds. But the Majlis of today ranges in style, it can draw influences from the culture of the Bedouin, from Morocco, or from elsewhere in the Arabic and Mediterranean worlds, with sofas playing an important role.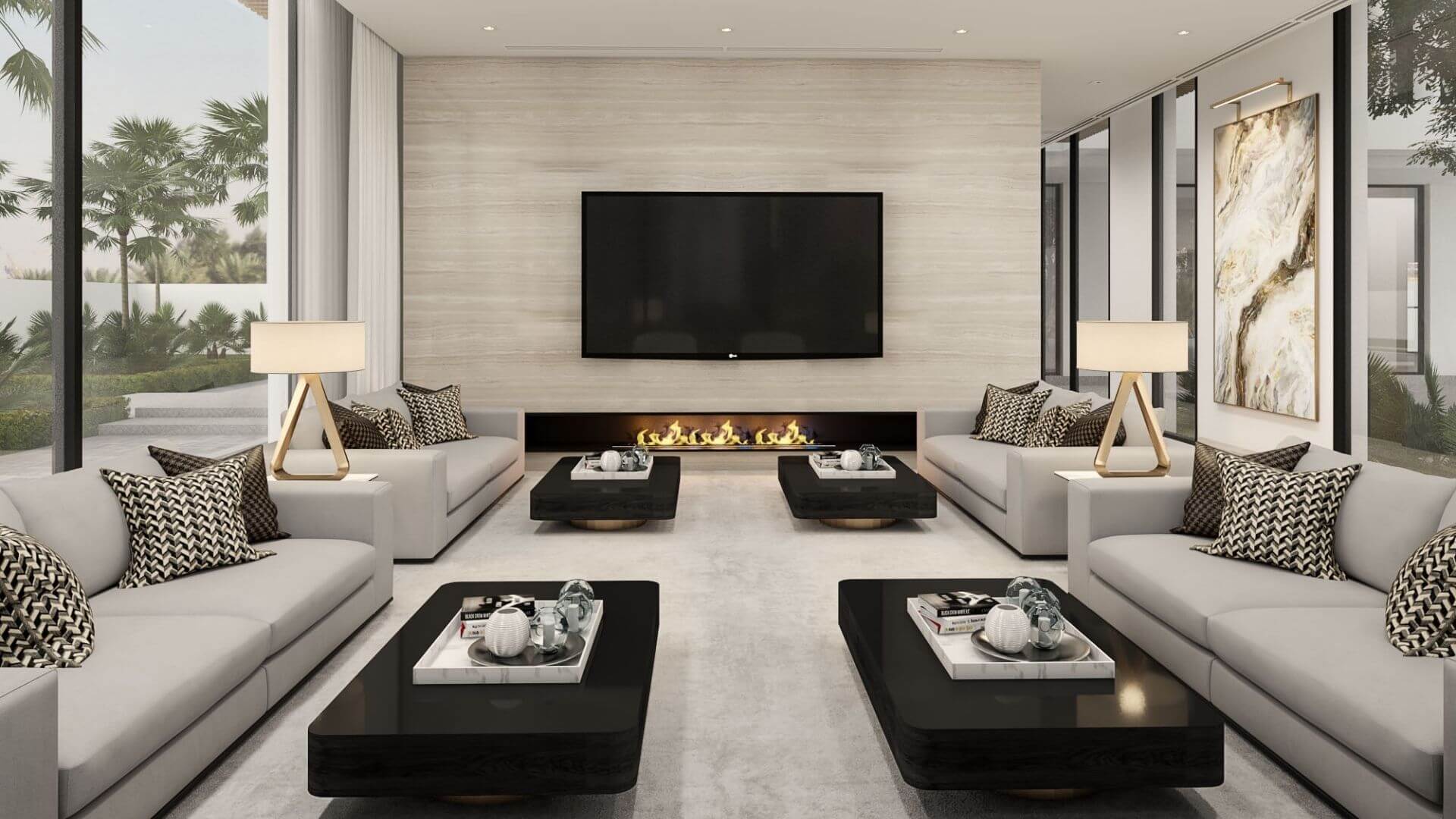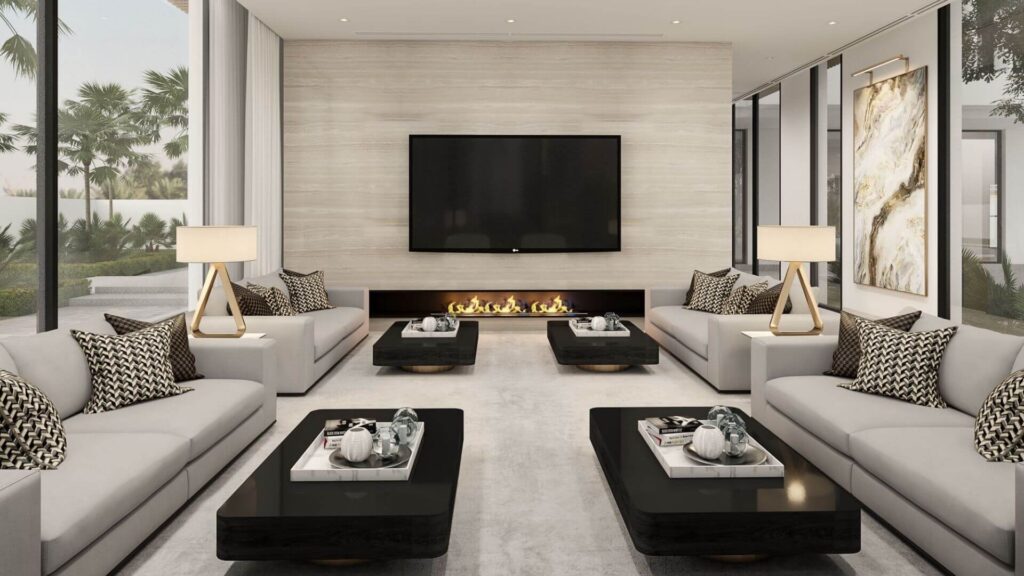 People should be able to communicate and connect. This is the room's primary function and your room layout should take this into account. So Arabic Majlis sofa design should be finalised with comfort in mind. That is why large sofas are ideal as they allow guests and hosts to sit comfortably and converse for an extended period.
Arabic Style Interiors and space planning
Combined with a number of small tables for beverages and dates, and luxury carpets making guests feel at ease enough to remove their shoes all add to the overall appeal of Arabic style interiors.
Televisions and other screens are intrusive, but books are not. So library shelves to display a collection are popular. Handcrafted decorations including cushions and wall décor can also increase the ambience, while indoor plants add colour and a natural feel to the room.
Food and drink are an important part of the entertainment so if possible, place tables at an arm's length from seating arrangements, which makes it easier to serve guests.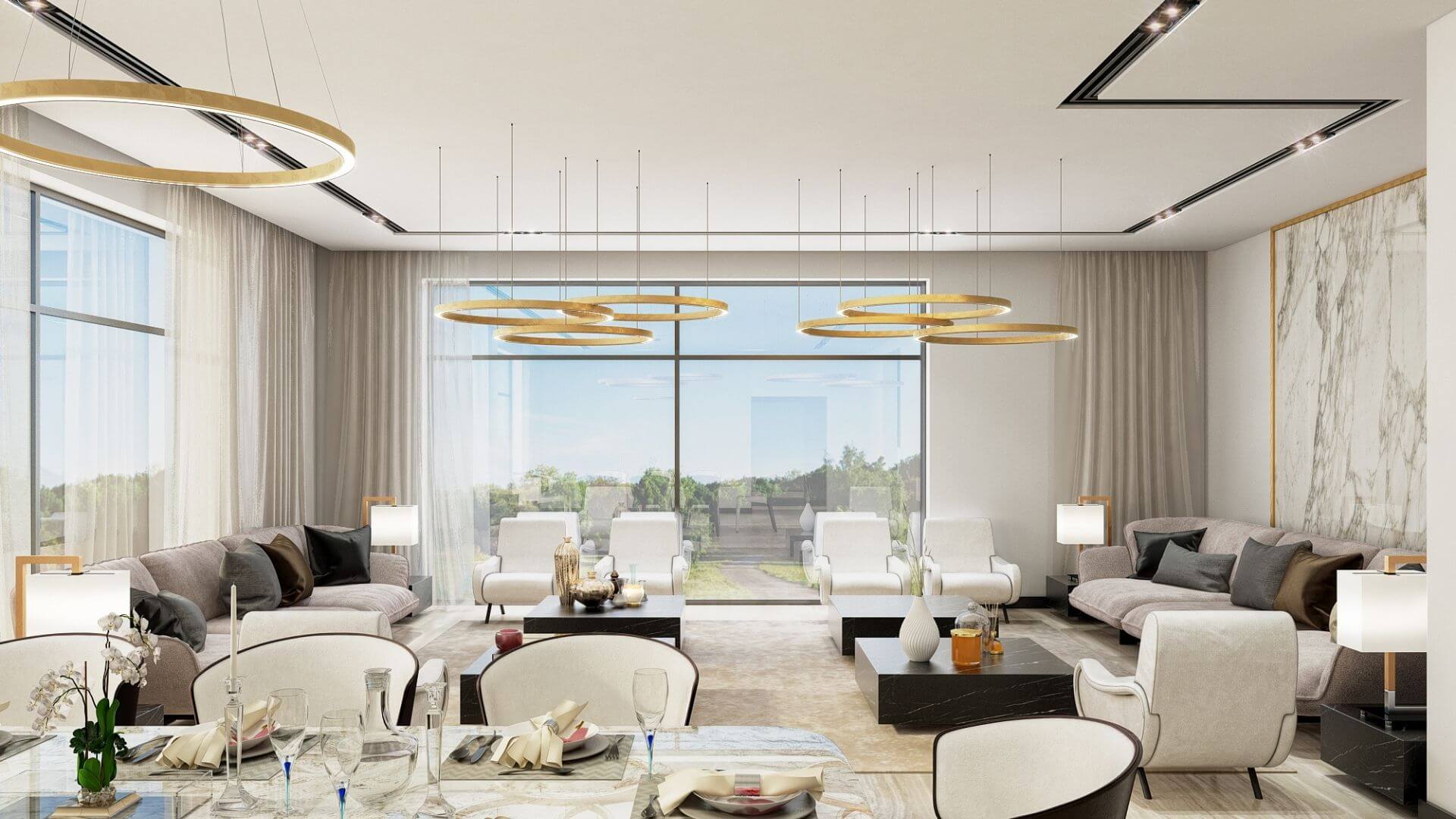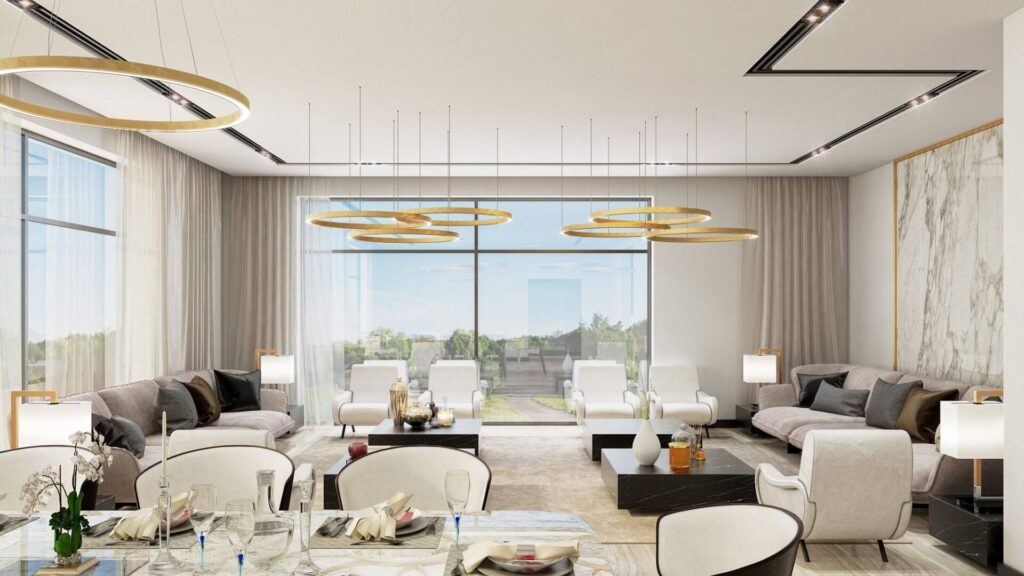 There are also some practicalities to consider. Traditionally, to ensure privacy the Majlis is kept separate from the rest of the house, with its own separate entrance.
However this is not always possible in the modern home, but adding a rug or doormat at the entrance of a Majlis mark it out as a separate area. To further reflect its role as distinctive from other areas of the house a cupboard can be kept beside the room entrance, where guests can keep shoes.
Finally, it is important to be sure that a washing area or a bathroom is close to the Majlis. This ensures that guests should be able to perform ablutions while maintaining the privacy of the other members of the house.
With its combination of cordiality, hospitality and welcoming – and with furnishing and fittings that greet guests and encourage repeated visits, the Majlis is an important part of any home which looks to take the very best of traditional Arabic values and transpose them into 21st-century living.
And the right interior ambience, created through design and décor, can be a vital factor in achieving this objective.