CID power list: Dina Murali named top interior designer in Dubai
We have a great news to share as our design director Dina Murali is named Dina Murali named top interior designer in Dubai. The editors of Commercial Interior Design magazine ranked Dina as 11th on the coveted "Power 50" list for 2021. This list features some of the most influential designers working in the region.
"Undoubtedly, 2021 was one of our busiest years with multiple residential and hospitality projects in Dubai and North Africa coming to a close," states Dina.  
Several industry leading publications and awards programmes have recognized our efforts and the quality of our work, shortlisting many of our recent projects.
"As an interior designer working in the region, I am deeply honored to be recognised again by Commercial Interior Design magazine," says Dina who made it to the same list last year.
More about Dina
Dina Murali is our design director and a major creative force behind all of our projects. Her approachable personality and availability always ensure that Dina has that extra idea, solution or touch, making her designs even better than those clients originally imagined.
Dina's work at dwp and other large hospitality design firms gave her valuable experience in telling authentic and compelling stories through design and generating spaces that put people first. The Ramada, Crown Plaza and Radisson to Intercontinental, Hilton and Marriott are some of the hotels she has worked at.
Her recent projects
Recent projects include the Oasis Mall in Dubai, Radisson, Citymax, Pullman, Movenpick, and Hilton hotels, as well as the Emirates Park Zoo and Resort. She is particularly proud of this project because this recent refurbishment have increased occupancy by 30% immediately after completion.
Dina makes a reliable and trustworthy design expert for hospitality and luxury residential interior projects in the Middle East because she is down-to-earth and brings VALUE to her clients' visions.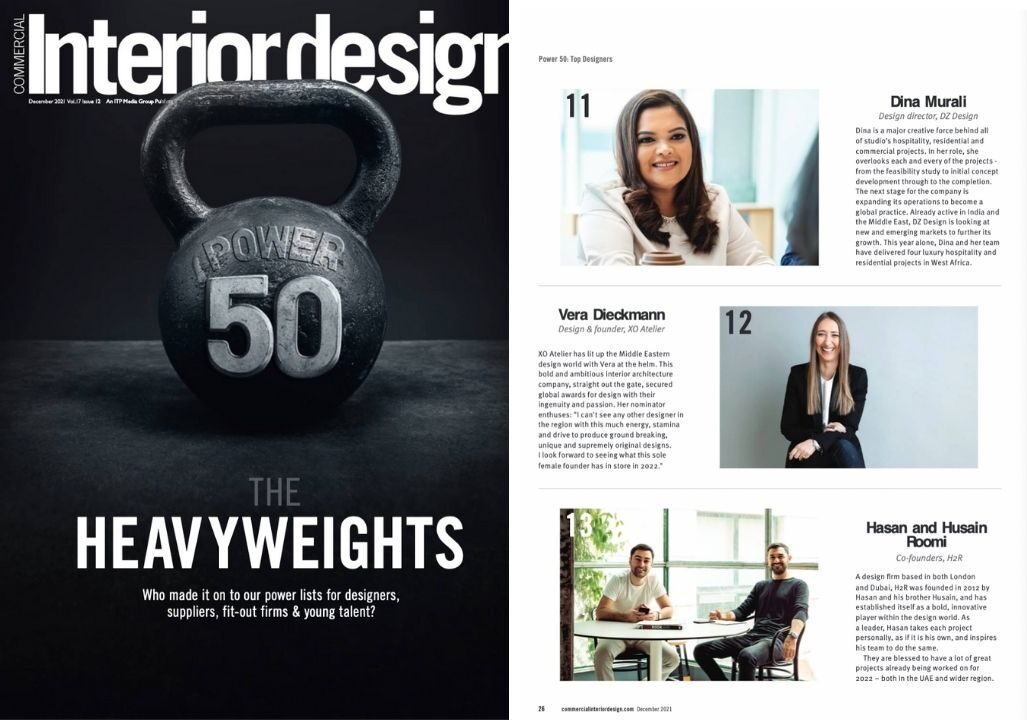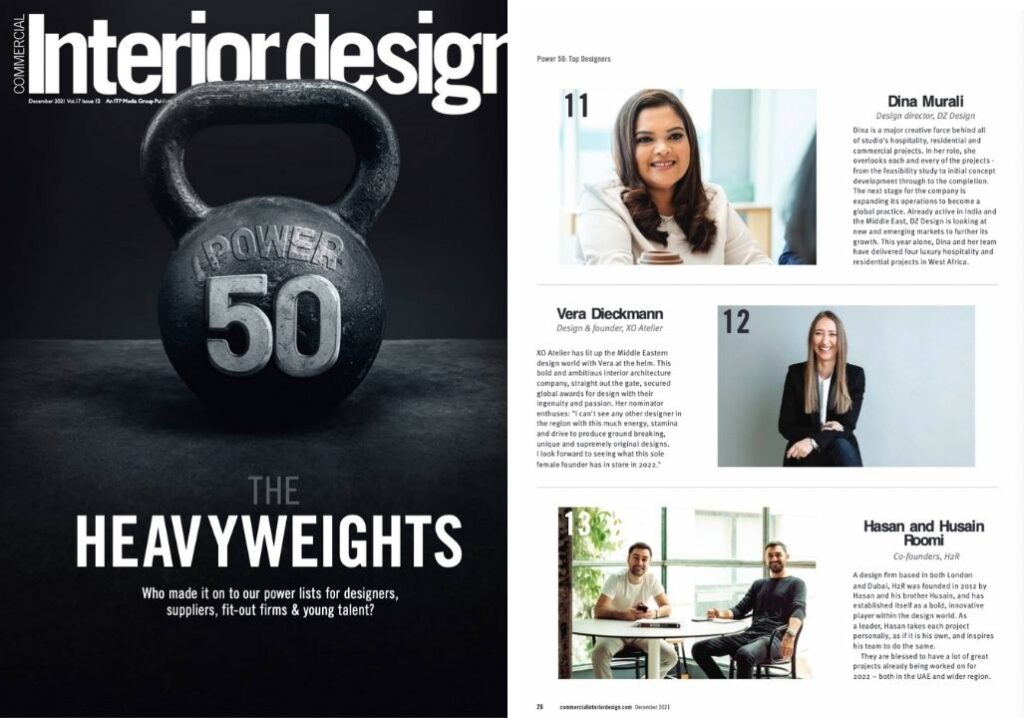 View the full list here.