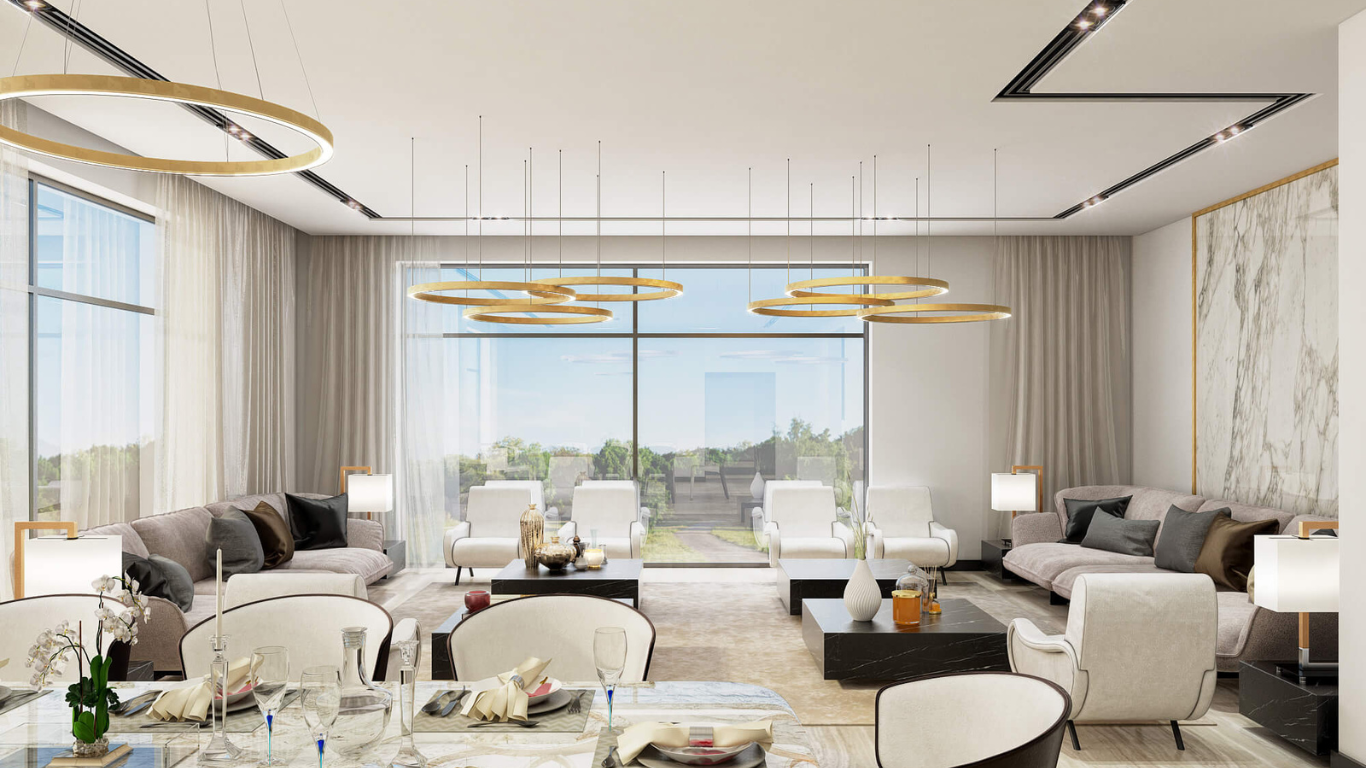 7 Lighting Trends to Watch In 2023
Lighting is undoubtedly a functional element of any home, but it's also a great way to show off your individuality and define your design aesthetic. Like Maya Angelou famously once said: "Nothing can dim the light that shines from within". So, if you're curious about lighting trends in design and how it can enhance your home, our design team shares some of the key trends to look out for in 2023 and beyond.
Over-sized chandelier 
Chandeliers are already known for creating a significant impact on any room, so why not go big and bold? Over-sized, multi-tiered chandeliers not only add visual interest but can help create a strong and dramatic impact. According to our design director, Dina Murali, oversized lighting will be amongst the prevalent trends in 2023.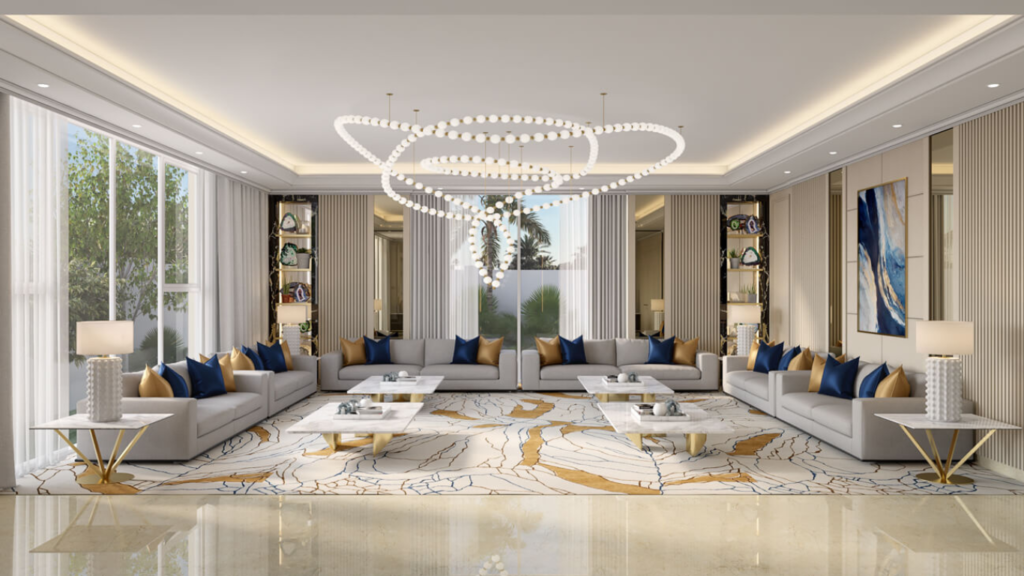 MOHAMMED BIN RASHID CITY LUXURY VILLA
Consistent lighting 
This year, consistent lighting will be dominant. Lighting fixtures should be coordinated throughout a home. It creates a feeling of unity from room to room, without becoming monotonous or boring as it goes from one room to the next. In our designs, we like to integrate lighting with other amenities like HVAC.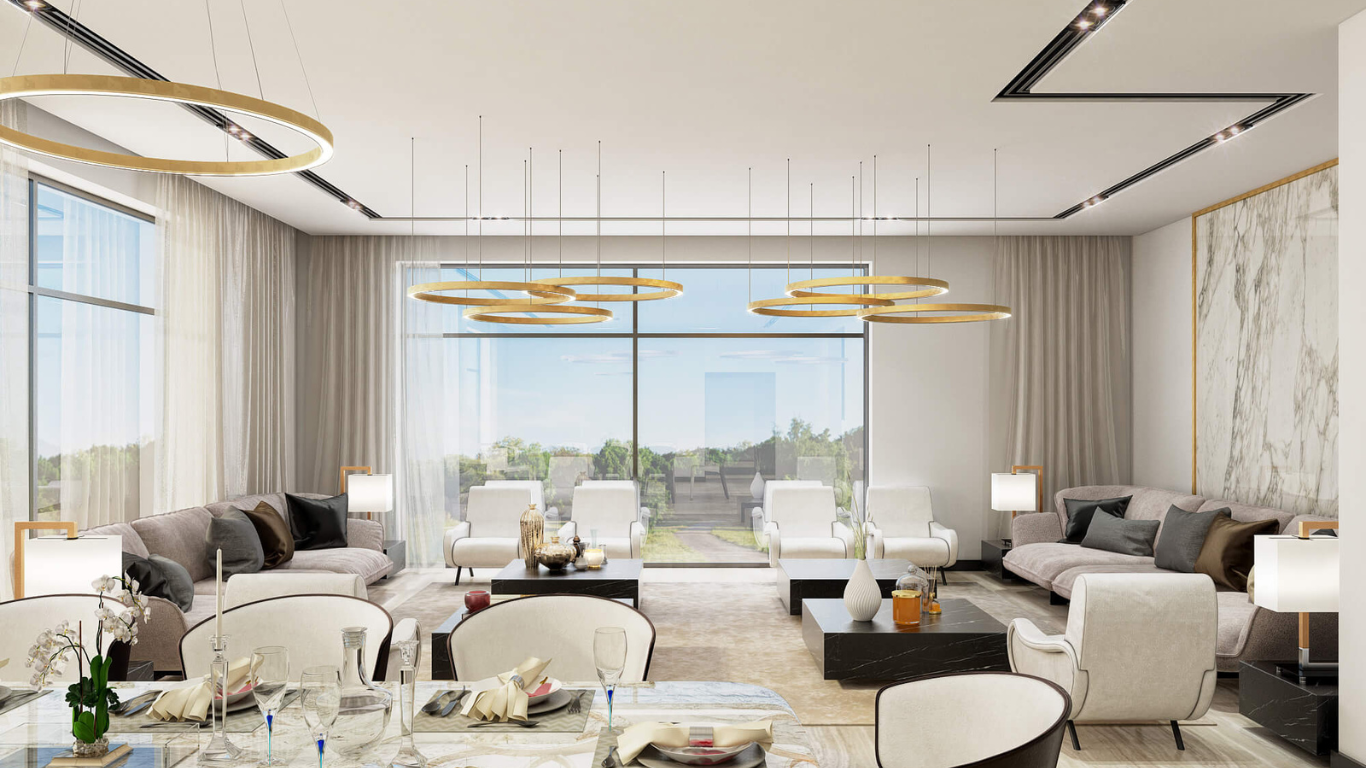 Layered lighting 
In 2023, we expect to see more layers of different lighting that mimic natural daylight and may create different moods within our interiors at night. Especially in the bathroom, we'll be seeing more layers of different lighting, from back-lit mirrors, under-counter lighting, pendant lighting, ambient lighting or accent lighting. Options for how to use lighting in your bathroom are endless.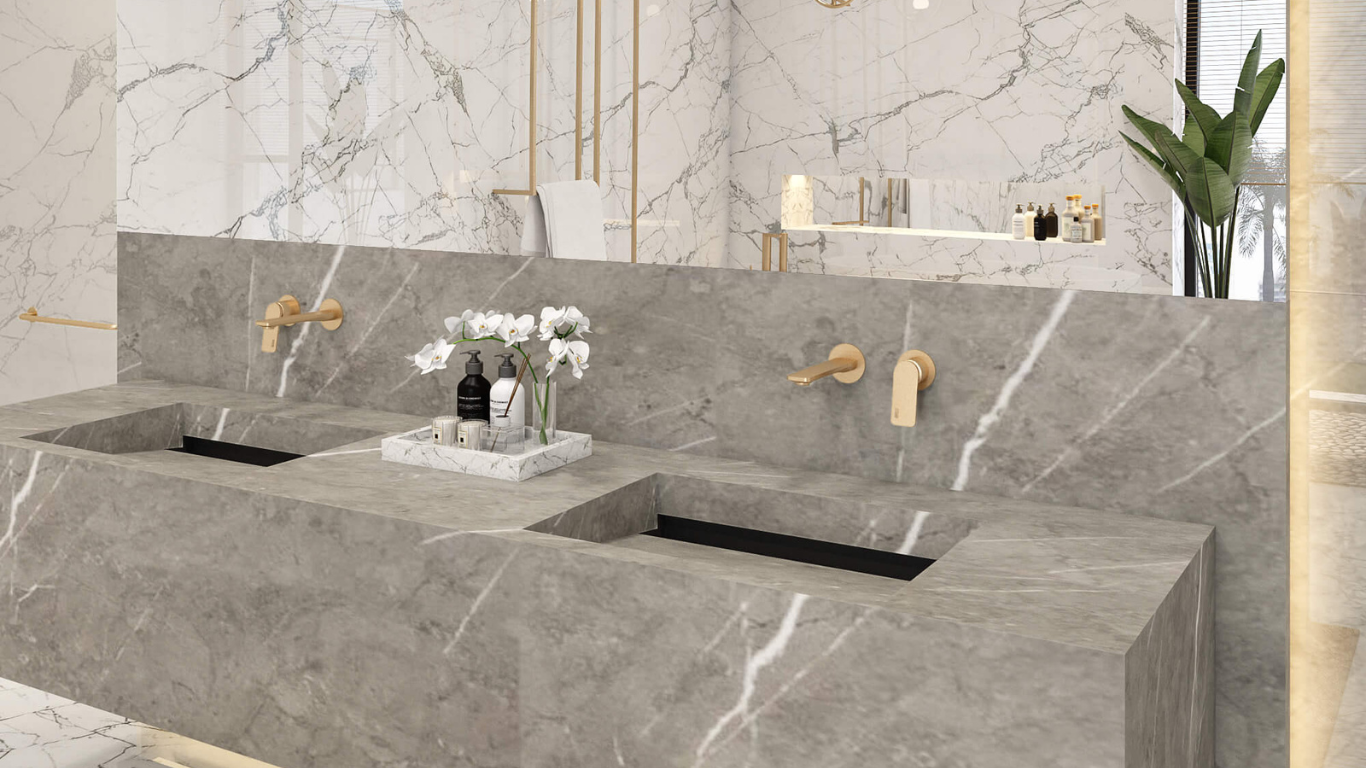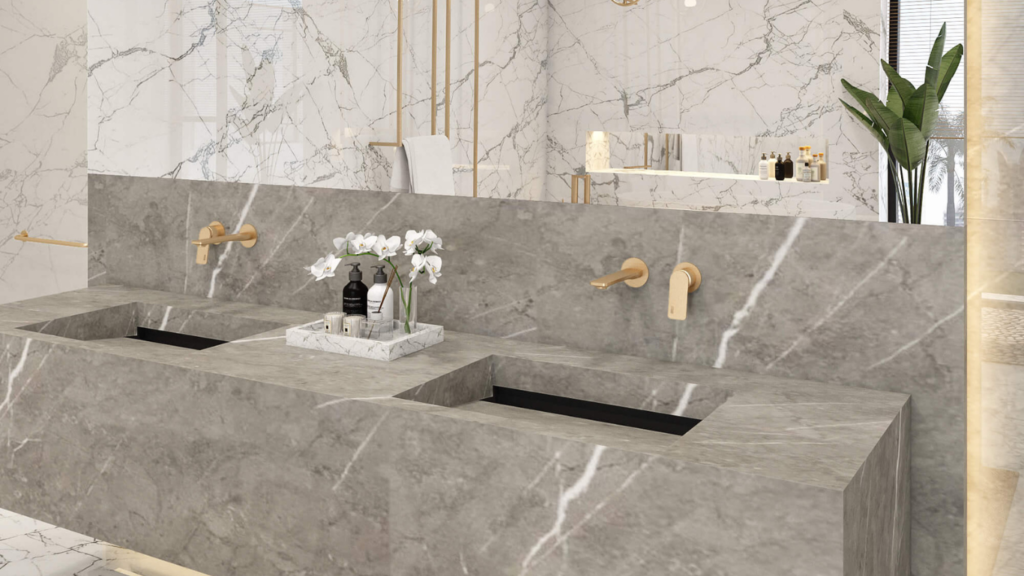 Pendant lighting
This year, pendant lighting will be more popular and used in new areas, such as above dining tables rather than only the kitchen islands. Because of their transparency, lightness, and flexibility to match any style, from Neo-Classical to contemporary, glass pendants are popular.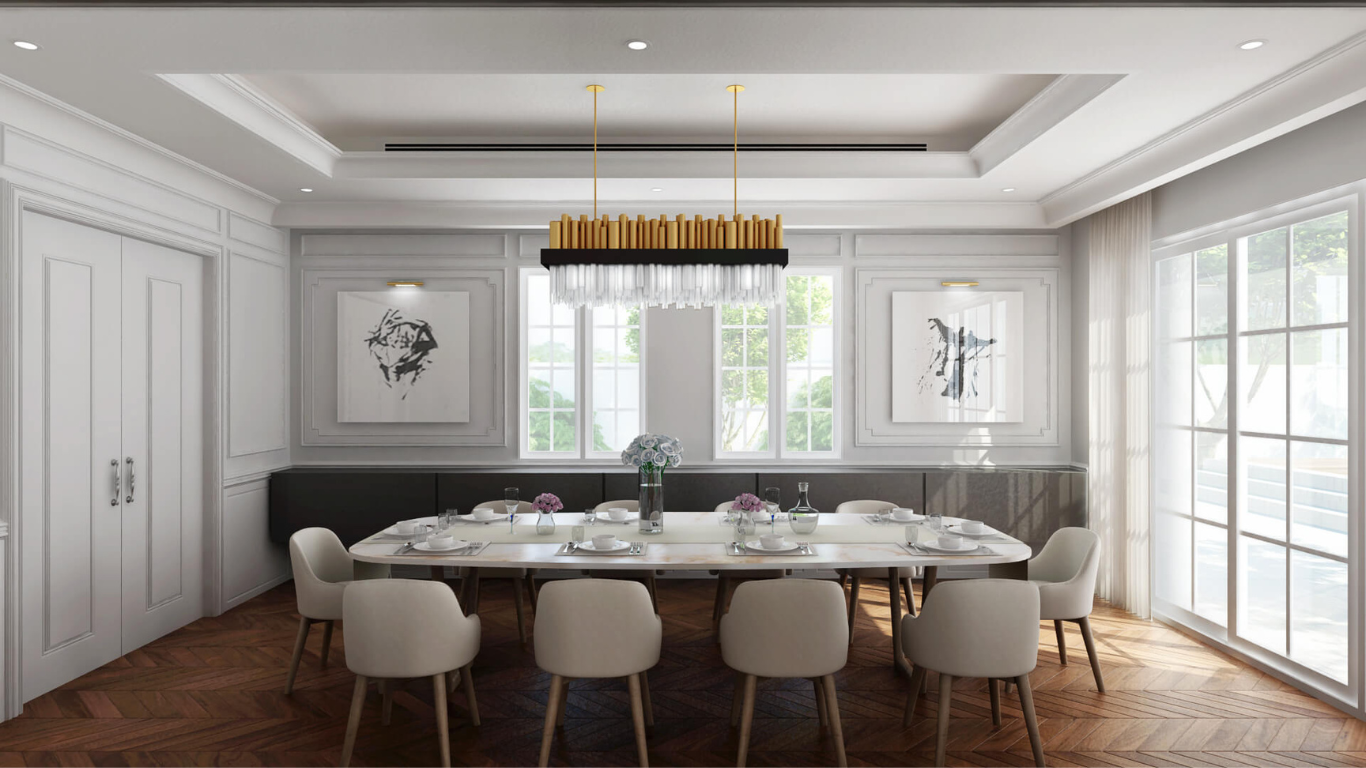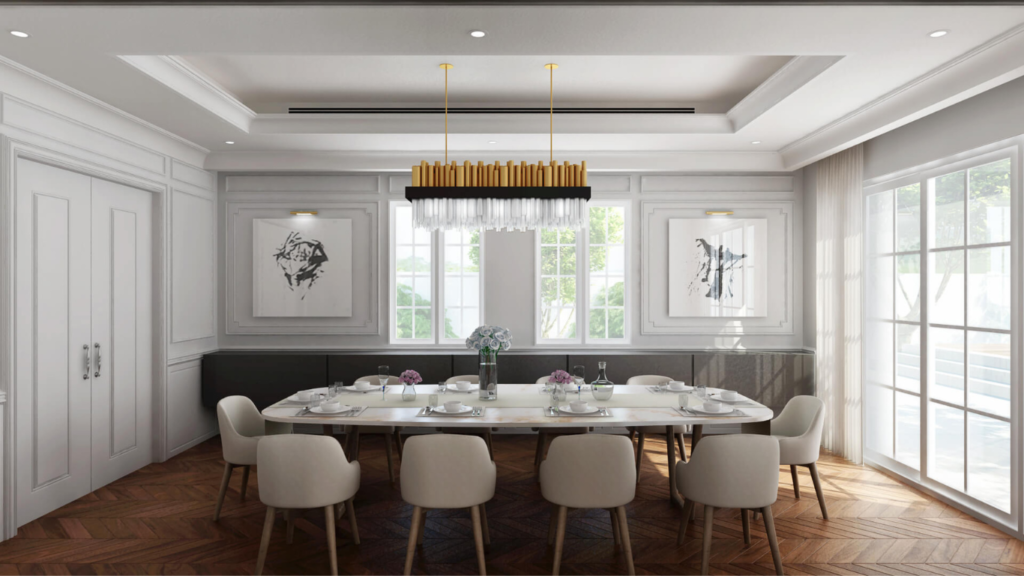 Luxury Residence in Arabian Ranches
Multiple lighting types in a space
If you like to mix and match various lighting fixtures, including pendants, 2023 will definitely be the year to do so. Designing a space with a range of light sources in terms of styles and heights is becoming widely popular. Space can get added elements with a variety of lighting options, such as sconces, recessed lights, and a mix of floor and table lamps.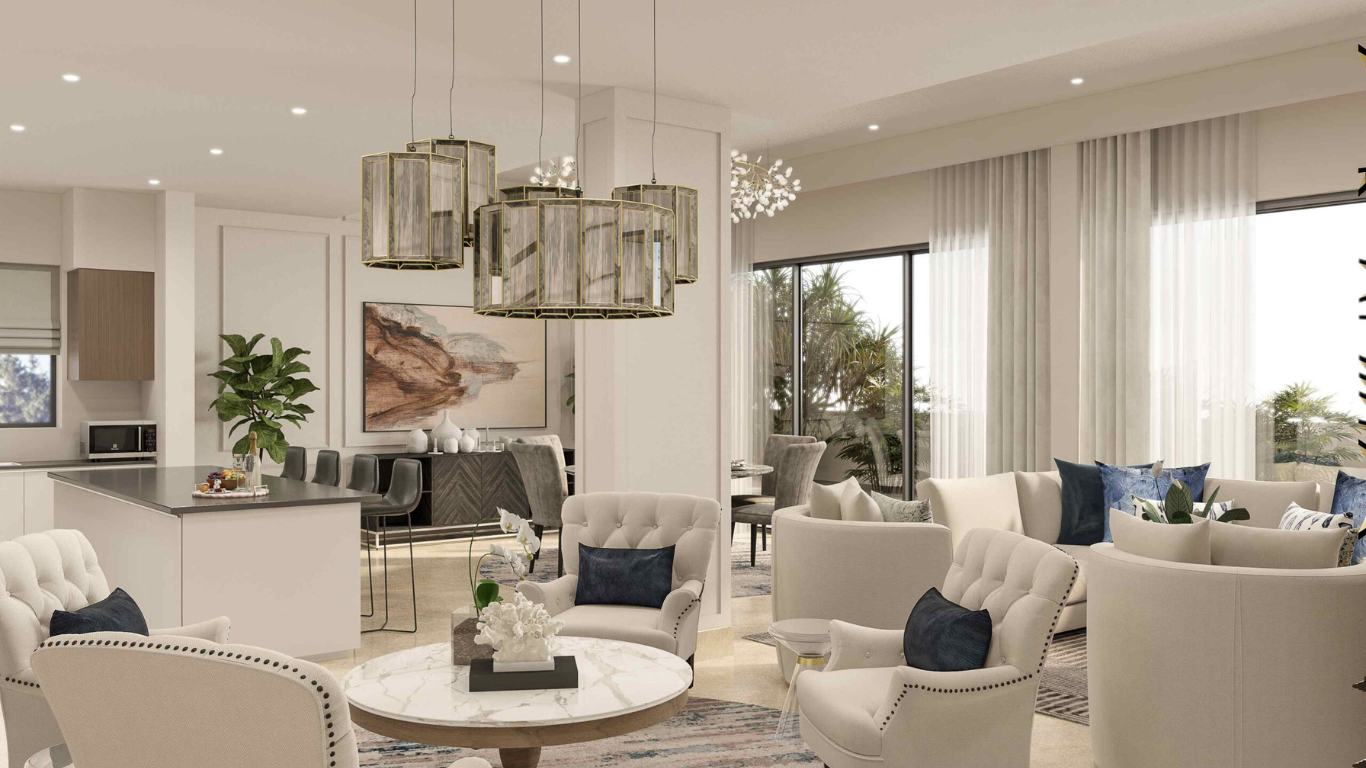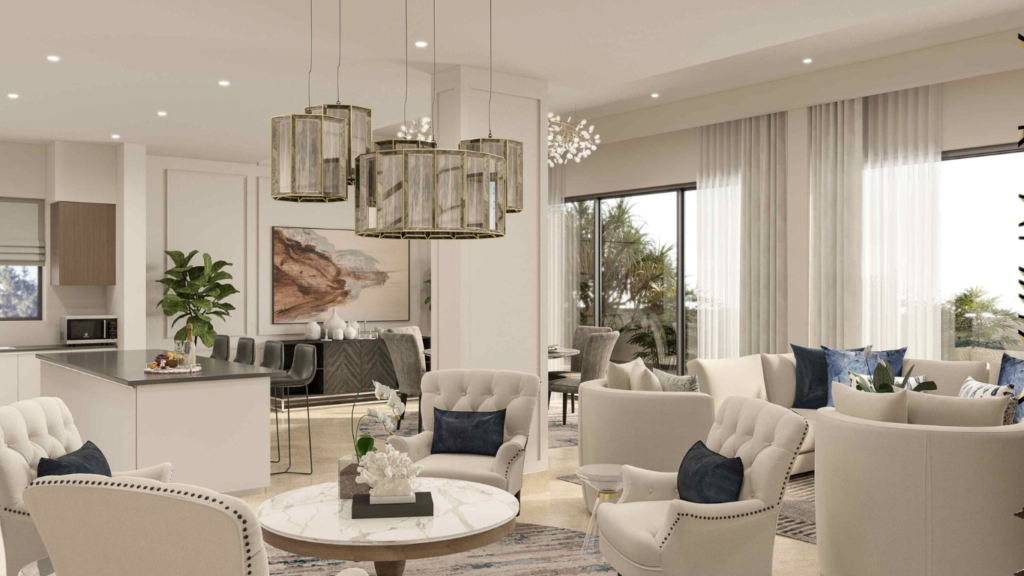 Unique table lamps 
Tall custom-designed lamps will be in style in 2023. It is a perfect decorative element and one that can be easily changed over the years. Our design team always chooses models with customisable finishes of the highest quality, such as brushed bronze or brass, allowing us to create a more cohesive interior while providing that perfect living space for our clients.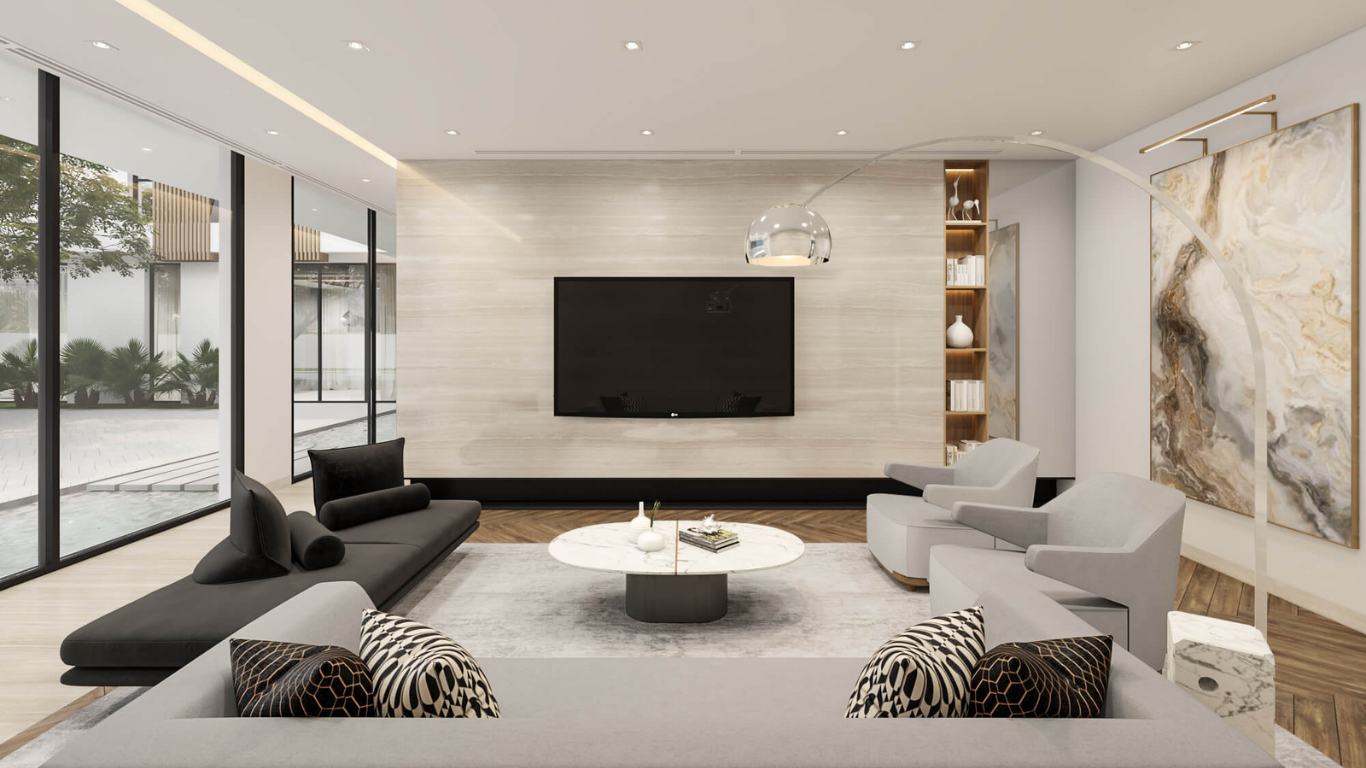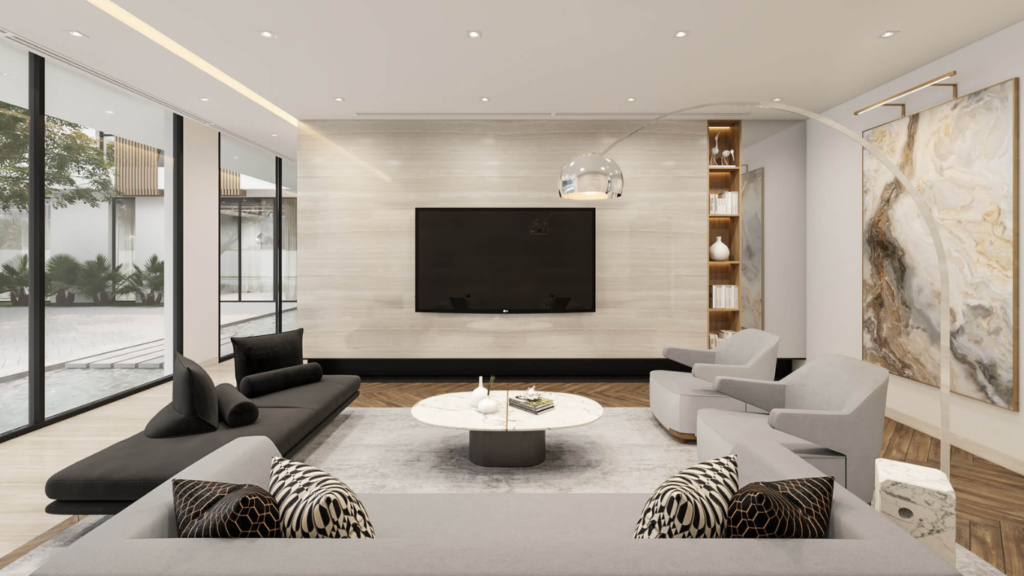 Outdoor lighting 
When it comes to lighting this year, consider options outside of your home's interior. In 2023, outdoor lighting will start to take center stage. With numerous hanging lights, people will want to set the right tone outside so that the space feels more intimate and inviting.